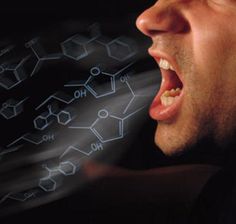 For those who are looking to reap the benefits of a ketogenic diet, tracking breath ketone levels can be a very helpful part of the process. Breath ketones are a real-time indicator of your level of ketosis which is a big advantage compared to other testing methods that merely indicates traces of ketosis.
New devices on the market, such as the Ketonix make testing easy, affordable and pain free by testing the level of ketones in your breath. At Heads Up Health, we make it easy to record your breath ketones along with all of your other health data. If you are ready to start logging breath ketones now, create your free account using the link below. Or read on to learn more about tracking breath ketones with Heads Up Health.
Step 1: Order a breath ketone testing device
The first step is purchasing a breath ketone testing device. These devices offer an affordable and reliable alternative to blood and urine based ketone testing. Heads Up Health recommends the Ketonix breath ketone meter. You can learn more about this product by clicking on the link below.
Step 2: Connect Ketonix to your Heads Up account
You can now electronically connect your Ketonix account to Heads Up Health to enable automatic data synchronization. See the video below for instructions and how to use Ketonix and Heads Up together:
Step 3: Customize breath ketones on your Dashboard
The Heads Up dashboard is completely customizable, so you can move the breath ketones card anywhere you want. For example, in the image below, I have my dashboard configured to display breath ketones in the top row, right next to my weight and blood glucose readings:
Step 4: Explore trends and correlations on the Analyzer
You can use the Analyzer to track your breath ketone readings over time. You can also use the Analyzer to look for correlations between breath ketones and other data sources such as your weight, blood glucose or cholesterol levels:
Step 5: Hybrid strategy – tracking breath and blood ketones
Another option is to leverage the reusable breath ketone meter for frequent testing throughout the day/week with less frequent blood ketone readings as needed. This allows you to save money on the expensive blood test strips yet still obtain regular readings with the breath meter. Heads Up allows you to track both separately:
You can also compare both readings on the Analyzer to see how breath ketones correlate with blood ketones:
Voila! If you are ready to get started, click below to create your account and start logging breath ketones today. Feel free to send us any comments or questions, we are here to help!