Daniel was completely shaken.
He was a man in his late 50's. His brother, 63 years old, recently had a heart attack that scared the whole family.
Thankfully, his brother got medical attention quickly. After a trip to the cath lab and a few stents, he's been recovering well at home, all things considered.
But the experience was a wake-up call for Daniel.
Not only did he almost lose his brother, but his mom also passed at a young age from heart disease. He knew heart disease sometimes has a genetic component. With what happened to his mom and his brother, he knew he needed to get his heart health checked out. … And he'd be the first to admit that he hadn't seen his primary in years.
But he had three kids at home. He had a wife. They all depended on him.
So he made an appointment with his physician. And sure enough, Daniel had pretty significant undiagnosed hypertension.
After a three-minute talk with his doctor where he was too stunned to begin formulating questions, he walked out of the office with a new prescription in hand.
But later, the questions flooded his head:
Was taking medicine just a part of his everyday life now?
Is there any way to lose weight, adjust diet, or exercise to decrease the dosage of medication needed?
What are the common side effects to look out for?
Is medicine the only way to treat hypertension?
He felt helpless and confused. All he knew was that he needed to take care of his cardiac health for the sake of his family. So despite his questions, he religiously took his meds. And thankfully he did start seeing blood pressures in the healthy range.
If you've been a physician or a medical provider for longer than a few years, I'm sure you've had a patient like Daniel. While he did get the care he needed, there are definitely some gaps in the process.
If you're looking for a way to fill in those gaps and holistically care for your patients, implementing the connected health model could be the game-changer you're looking for.
Here at Heads Up Health, we're passionate about helping you help your patients. Which is why we're also passionate about connected health. Let's dig into exactly what connected health is, how it can help your patients, and how we've integrated it into our technology.
Why did you first decide to open your own practice?
Maybe you wished you could do more for your patients… but you only had so much time to see so many patients.
Maybe your patient list was too long to remember each one… but you want to care for your patients on a personal level.
Or maybe… you became frustrated with how disconnected traditional healthcare can be.
Regardless of your reason, you made the choice to practice medicine in a way that feels more comprehensive and gives you more time with each patient. And that is so important to the patients you care for. This is why the connected health model could help you help your patients even more.
But what exactly does "connected health" mean? If you searched online for the term, you'd probably get at least 5 different definitions. And it's hard to pin down an exact explanation, because it's more of an attitude or frame of mind around healthcare. ¹
Basically, the idea of connected health is that the patient should be connected to their clinicians, and clinicians should be connected to each other, all keeping the patient's health at the center.¹ Wellness and preventative medicine is highly emphasized in this model, as well as the clinicians meeting the patient where they are on a continuum of care.¹ In the connected health model, the patient is an active participant in their health plan.²
The term "connected health" is often used within the context of "telehealth" or "health technology." While practices implementing connected health don't necessarily need to be using technology to keep everyone connected, tech and telehealth companies have stepped up to help in a major way.²
Heads Up Health Gives You a Connected Health Platform for Your Practice
Heads Up Health is a company that uses technology to collect data from:
Clinically validated wearable devices
smart watches
health apps
lab results
remote patient monitoring devices, such as blood glucose monitors and blood pressure monitors
After collecting the raw data, it's formatted and organized so you can easily analyze, make improved clinical decisions, and avoid medical errors. The more you know about your patients' day to day health, the better you're able to treat them. That's why the data that's extracted and organized by Heads of Health is so valuable. Plus, all of that data is displayed beautifully and clearly in one user-friendly platform.
4 Major Ways Connected Health Through Heads Up Health Benefits Your Patients
The connected health technology Heads Up Health provides not only makes your life easier, but it helps you deliver real results to your patients. Let's dig into specific ways connected health through Heads Up Health can improve outcomes for your patients.
It's simple to use.³
Not only is the data clear and easy for you to use, it's also easy for the patient to collect. In most cases, participation from the patient is nearly effortless. Often they simply wear a monitor, a smart watch, or click a few buttons in an app. Since most of us have our smartphones and smart watches on anyways, often these types of monitors and devices don't disrupt our routines, which makes the data easy to obtain, reliable, and consistent.³
There are fewer errors, and the accuracy of health trends are better than ever.⁴
The numbers collected from medical devices and smart devices tend to be much more accurate than self reported data.⁴ More accurate data results in more accurate diagnosis, and more appropriate interventions. It's human nature to want to fudge the numbers on a medical form, or to forget to log a check on your blood glucose log. But with all that automated, the data is comprehensive and accurate. This gives you a realistic picture of the illness and a clear view of what next steps to take.
Allows for more thorough monitoring of chronic diseases.
Because of the accuracy and consistency of the data collected through Heads Up Health, the way you monitor chronic diseases could totally change for the better. If your patients are forgetful or inconsistent in the past with self monitoring, this is a great option for them.
As discussed above, remote monitoring takes so little effort on the part of the patient that collecting the data is easy for your patients.
Because of this, you'll have the data you need to catch dangerous data trends before they turn into a hospital visit.⁴ In fact, one study showed that cardiac patients who received alerts to an app about their condition had a 16% decrease in overall hospital admissions.⁵
The ability to more tightly manage chronic illnesses like diabetes and heart disease could add years to your patients' lives, save them thousands of dollars in hospital visits, and improve their quality of life for years to come.
Plus, many patients enjoy following along and seeing how their numbers trend. This encourages active interest and participation from the patient.³
Remote patient monitoring makes care more accessible and often more affordable.
Remote patient monitoring through Heads Up Health brings healthcare specialists to remote areas where patients might not have care locally. This is a game-changer for individuals living in rural communities and less access to care.⁵ Since a patient can be virtually monitored from anywhere, this aspect of connected health truly connects patients to the care they need.³
Remote patient monitoring tends to be affordable for both the practice and the patient, breaking down some of the financial barriers to patients.⁷ Additionally, remote patient monitoring is reimbursable through health insurance, making it a win-win for everyone. Even cash-based practices have started moving to the payer system for RPM services due to the revenue generating opportunity.
About 60% of all healthcare organizations already use some type of connected health technology, and it's easy to see why.⁶ It's easy to use, has less errors, improves patient outcomes, and is highly accessible.
At Heads Up Health, We're Passionate About Using Connected Health to Bring You Closer to Your Patients
Remember Daniel from the opening story? At Heads Up Health, we use connected health to help patients just like him by:
Makes connecting with your patients easy with our beautiful, efficient platform. Patient data is securely organized and succinct. This means your time with your patient can be spent educating and addressing concerns, instead of trying to make sense of the numbers.

(The system can even be branded to your practice as well!)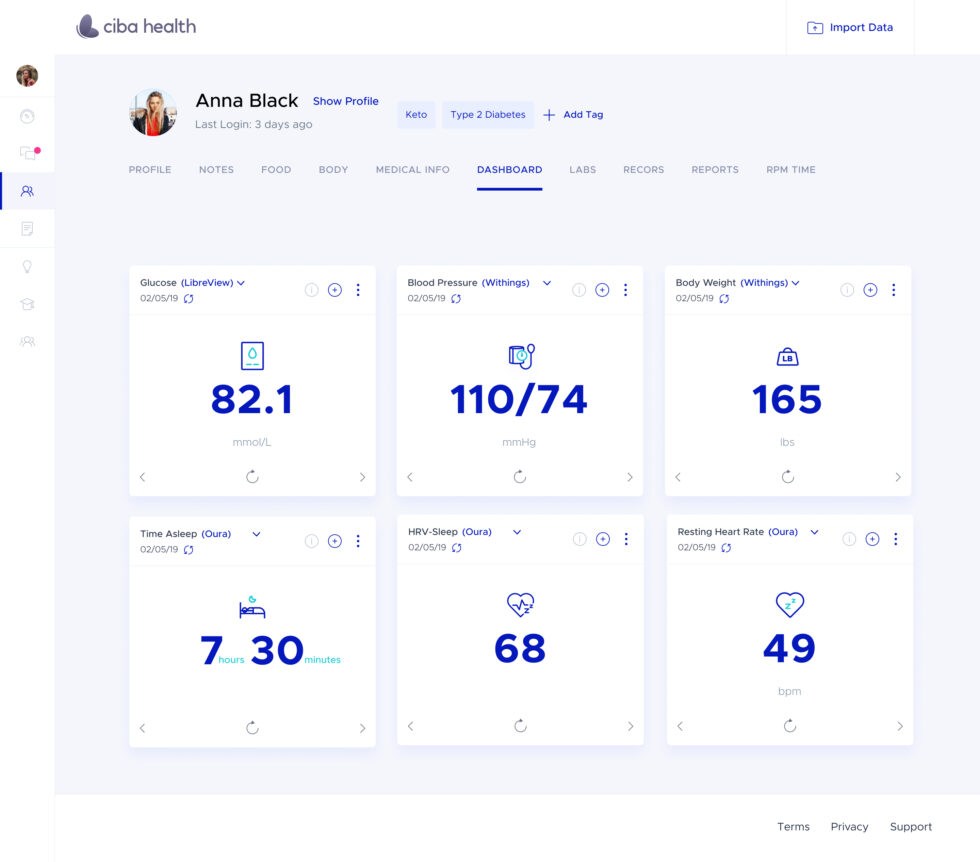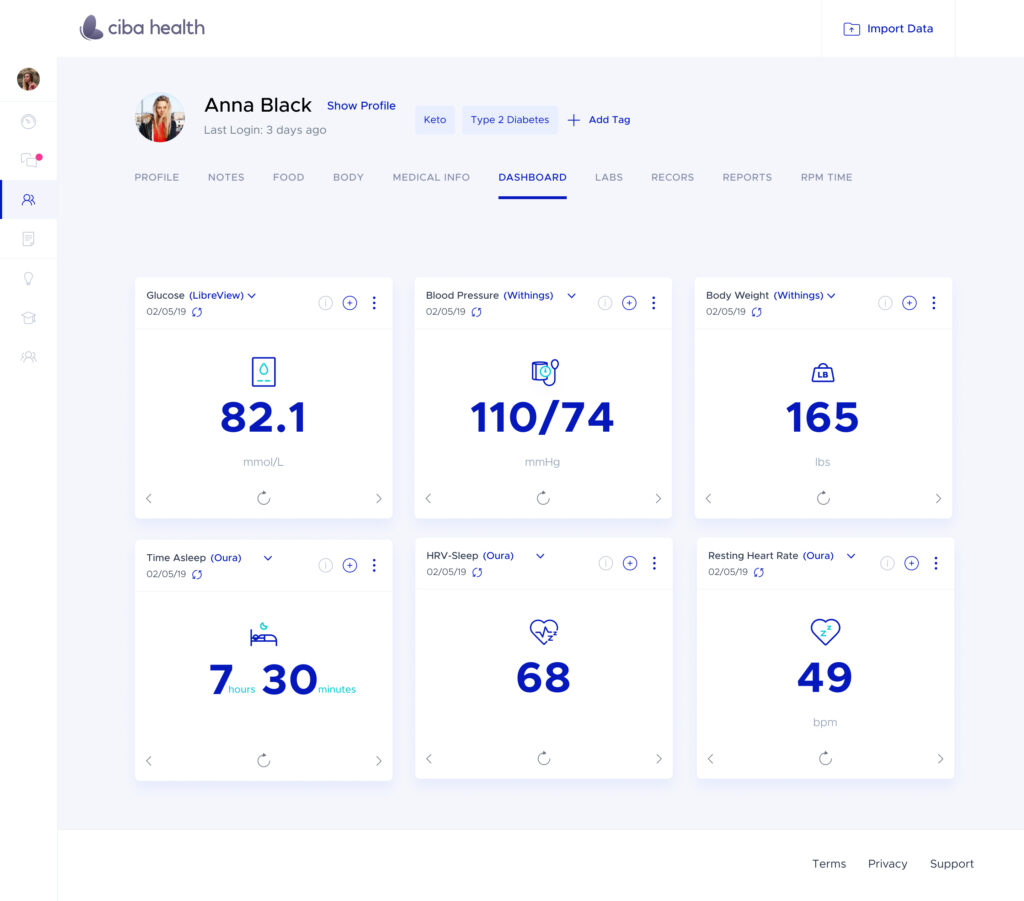 Providing you with effortless, pertinent data and trends. Changes in therapy are easy to assess. So if Daniel was your patient and lived in a rural area, you could potentially lower his medication dose, knowing that you can regularly track his blood pressure monitor to see if he's tolerating the change.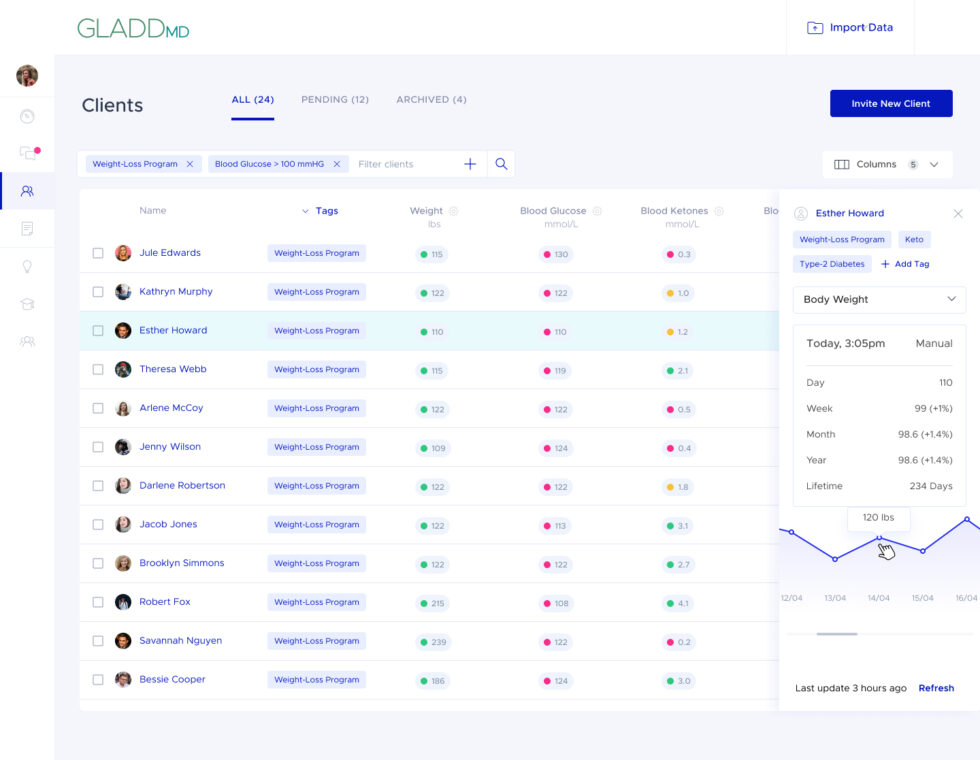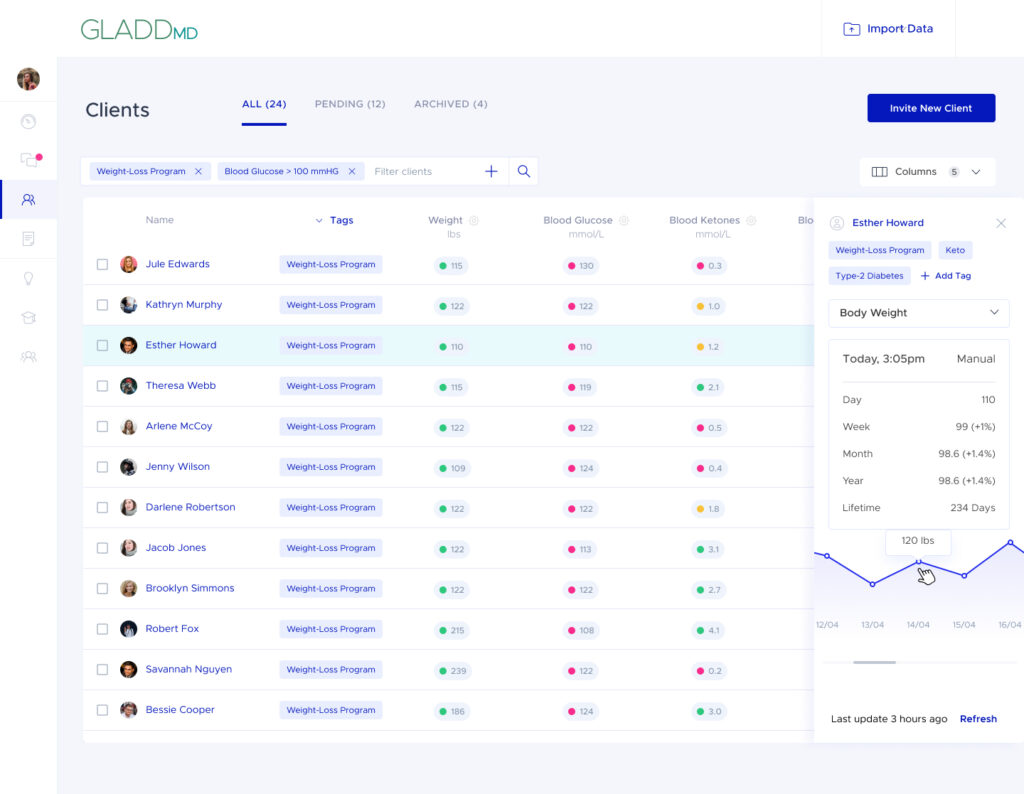 Making compliance simple and encouraging patient participation. The simpler a tool is to use, the more likely a patient will use it. Since the remote patient monitoring features require little work from the patient, patient compliance is improved. Plus, patients often are interested in tracking their own health trends through the platform, encouraging the patient to be an active participant in their health plan.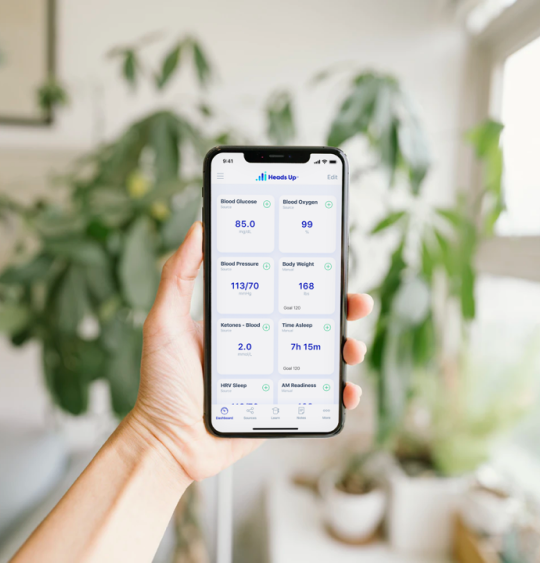 If you would like to get started leveraging the Heads Up connected health intelligence platform in your practice, click here to register for your free account.
After registering you will get an opportunity to schedule with a Heads Up Data Architect to help you with setting up the Heads Up Connected Health Platform to get the most out of it for your unique practice.
Click here to register for free.
References:
https://drive.google.com/drive/folders/1t5PtSvahfBokAvRAqqPIlkxUqqYMuvZ7
https://watermark.silverchair.com/hct114.pdf?token=AQECAHi208BE49Ooan9kkhW_Ercy7Dm3ZL_9Cf3qfKAc485ysgAAAsQwggLABgkqhkiG9w0BBwagggKxMIICrQIBADCCAqYGCSqGSIb3DQEHATAeBglghkgBZQMEAS4wEQQMQPuWN1kmad5QuN5YAgEQgIICd1jahlgSPo2ha7tld_8om-44BQ6SoiqVk-mK9Yfut7ehem6RxqhvaMlCbzFFklnd8C1OPyDsTrprL-HmkdaV0oJOA3xQfz3K7t4EFZJa3SDTJ9CRVhfomJws4OugCwd2Pzins1JalxFtfveG19y2fpqSOuNXQOViO_v1iAqI-AQ7gCHPamoF7AsgXqSt5xMqFgYJryLfa5TvhSJAWZdyoQTkPJyLUKUPxO2ler76sHEjQJZsvtyFitWVZ5ccy858ask8–cVDZhiLlR96GliykduJJomjNNgYs1Ppkg_zSe14dBzYWCpn9-jfRPbiLUrl7nQrmqefbjXNdYzwIGZPBwuwbuvGFlc991IV2uPFwCycwIJv5y7dm33f3v6QXFeC4ZfwwPddRR6UgKIxk5Ghdrgck7xnzFD6Wu3tw5oHkHd-dNNc47Q0tnGjyjPBV9jU6jx8jc2LIsKgMIG1X2YLQhZVNLYf_wd1BHSBdoY1ieCCbRuisC9I4YzqqDMDdS0UoQztndxQcMDKTkJaLS7HiPse5ACwW6V0sovogIOcvsOVnPn-2AWVHmRh3FP67xWMRA3FD5JREN4adoAq4Wvj-Mlh1caDsGlaoSbANqYTotMw8KBt_nIJzLaRAAssxuGtJthwIe5rsoWo6IDr9yB9Ptek_s_XUyPsrsXpF5kGrJY-LyO3KcRmcYfSd5U9kFr653aTzXrgHOMMa9tzrbvhsheWaH_XLPBT9NTTW1sSk1KyVCTKpd7o3hOc_wXHvkwIpOj4-vKZ199SCVDDQPPJ7siCWxF0oUWDKwMCNhhE9TaBDqlt_iZnXoYr72H-_WjfI-HGl9-NCU
https://www.ncbi.nlm.nih.gov/pmc/articles/PMC5701967/
https://www.ncbi.nlm.nih.gov/pmc/articles/PMC4272470/?report=reader
https://drive.google.com/drive/folders/1t5PtSvahfBokAvRAqqPIlkxUqqYMuvZ7
https://go.frontier.com/media-center/20-stats-and-facts-about-the-internet-of-things/
https://aetonix.com/care-pathways/understanding-all-the-costs-of-remote-patient-monitoring/