Even though Heads Up support direct API integration with 85% of US Patient Portals. Direct lab integration with Quest, LabCorp, Everlywell, and more.
Having a multi-dimensional perspective of your client's health data is pivotal for health intelligence and achieving breakthroughs. This is why it's important to Digitize PDF Lab Reports.
Now this is why we built in easy time saving functions allowing you to import and digitize your client's PDF's into Heads Up connected health platform.
Labs we currently support for digitizing via PDF import:
Bioreference Labs PDF
Cleveland Heart Labs PDF
Dexcom CSV File
Dutch Test Labs PDF
Enzo Clinical Labs PDF
Great Plains Organic Acid Labs PDF
Innoquest Diagnostics Fasting PDF
Innoquest Diagnostics Non-Fasting PDF
LabCorp PDF
Parkway Labs PDF
Unilabs PDF
Coming Soon…
[If you have custom labs we don't automatically parse, contact us, and let us know which ones you want custom coded. After we code them in, you will be able to parse all your patient's PDF lab data automatically! Note: Custom pdf lab coding is a small one time fee.]

Instead of parsing through fragmented digital health data across multiple systems, now you can digitize your patient's lab data quickly and easily so you can focus on helping them achieve greater results with their health.

Heads Up is the central connected health hub that helps you answer questions like…
Has John's weight loss protocol reduced LDL cholesterol?

Or,

Has Betsy's inflammation been reduced from the new protocol that works with fasting, cold plunge, meditation, and improved sleep?
Simply taking the new digitized PDF lab imports and analyzing them in the reports section of Heads Up will help you answer these questions quickly, without having to waste time cobbling together separate labs, notes, spreadsheets, algorithms, or messy insecure systems.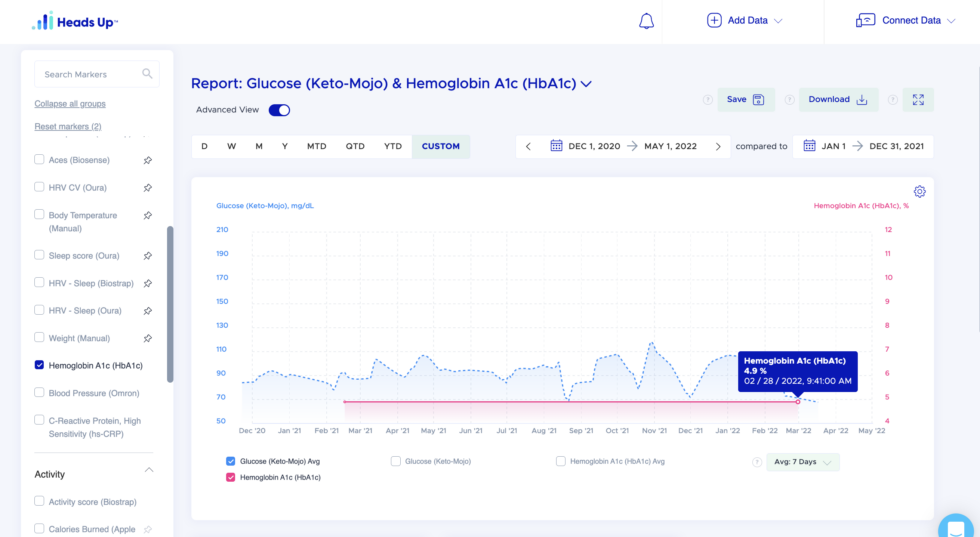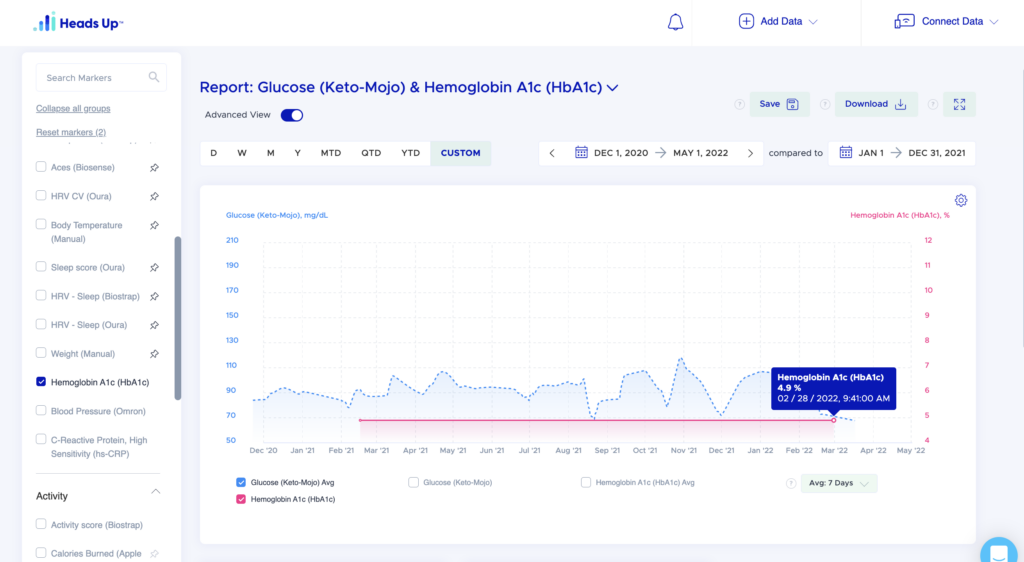 As you can see, Heads Up does the technical work for you with easy-to-see proof of changed health.

All while continuously adding more functionality and features to help you be as effective as possible helping others with their health.
If you want to learn how to use this new Digitized PDF Lab Reports feature, Click Here to read the help article and start deploying digitizing PDF Lab Reports today,
Otherwise, if you want to start using the PDF import feature right now, login to the Heads Up app and start importing away!

Want to sign up for Heads Up? Register here for a free starter account and leverage the power of multi-dimensional health data to improve your patients health outcomes with ease.
With gratitude,

Heads Up

Multi-Chanel Connected Health Platform