Heads Up has invested over a million dollars into developing the new mobile app and we have completely rewritten the app from the ground up with the powerful native base code called Swift.
And today, we have officially released the new Heads Up iOS app for apple iPhones and iPads!!!
Right now, you can download the latest version 5 here.
Apple iOS app version 5 is now live!
This mobile app has been a labor of love and we are proud to finally share it with the world!
The mobile app is a crucial part of our connected health platform. It allows users to track their health data, connect with their care team, and access information and resources on the go. It will even help people take control of their health, see the impact their lifestyle has on them and improve their outcomes like never before.
What's new?
Improved integrations with Garmin and Withings. We can now support all the advanced metrics from these devices.
New integration with Strava to track Relative Effort (aka Suffer Score)
New list view for the dashboard metrics
Automatic dark/light mode based on the iOS settings
Improved messaging experience for users who are connected to their healthcare professionals
The latest version 5 of the app isn't perfect yet, but the upgraded foundation has been engineered and implemented.
Right now, we still have some features to add in such as the photo food journal, messaging (now available!), fasting timer, and a couple integrations that are coming soon. If you use these features, don't worry, they are still available on desktop and mobile browsers. (We will be adding these features in the next release.)
We have received wonderful feedback from early users and are looking forward to continuing improvement on the app based. If you have any suggestions, comments, or questions please don't hesitate to reach out to us and let us know.
The iOS app has come a long way and we are truly grateful for your support!
A big shout out and thank you to our developers for making this dream come true.
If your clients' are using the mobile iOS 4 app, please send them a message to let them know they can upgrade!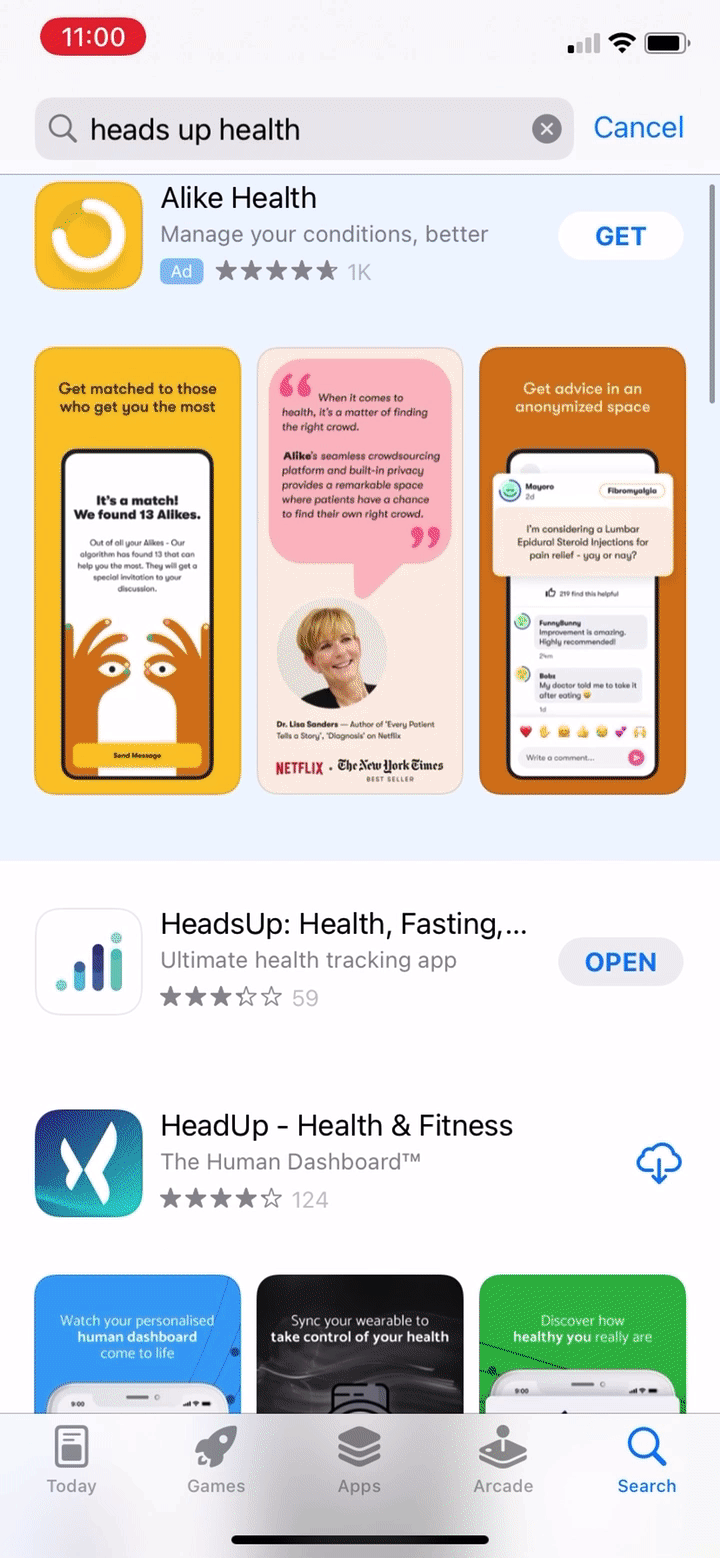 Here's the link to download the new Heads Up Health Mobile iOS 5 app right now.
Stay Up To Date On The Latest News & Releases