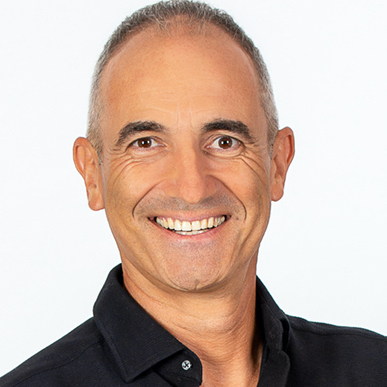 BioTech Exec
Optimising the health and wellness of executives for sustainable peak flow performance states in all areas of life - "Biomarkers are the new leading KPIs"
Close to 30 years Tech industry experience
​BioTech Triathlete
​Top 200 Coaching Elite List 2019
​HeartMath™ Facilitator
---
Accepting New Patients
Certified Executive Coach
Certified Gallup Strengths Finder 2.0 Coach
​Certified HRV (Heart Rate Variability) Practitioner
---
About BioTech Exec
Tommy Galant (aka Mr. Biotech) is in the business of creating superhumans. It is his dream to build better leaders who will herald in a new paradigm of business, health, and leadership. This new paradigm utilises the latest cutting-edge neuroscience and biotechnology to upgrade and optimise the health, longevity, performance, and wellbeing of executives, business owners, and their teams so they can reach the next level of superhuman innovation. Saying that there is good news. The future of superhuman performance is available for you and your team right here, and right now. After learning that the world is suffering from an epidemic of chronic related diseases -with 73%dying from such by 2020 according to the WHO, with around 50-60% associated to stress- this story was certainly timely. Intrigued? We decided to take a closer look at how "TommyG" (as he is known) is doing it following his own wake-up call. Tommy Galant has done it all as a Tech Industry veteran with over 28 years of experience. Based out of the bustling and globally innovative centre of Singapore for 13 years, and recently the health hub of Australia, the Gold Coast, Tommy has been deeply involved at the highest level with some of the biggest companies in the industry, including Hewlett- Packard, Amazon, Akamai and young hot start-up start-ups, Hootsuite and Zendesk as a "middle-aged millennial". As an avid fitness fan, world traveler, and specialist in all things biotech, Tommy is very familiar with the problems of high-level, middle-aged executives. With the stress, hustle, and grind leading to far too many leaders and executives who are overstressed, overwhelmed, losing their quality of life, and worst of all, losing their sense of self and purpose. Tommy realised that being a leader is clearly a very demanding role and required a unique and customised road to recovery, renewal and re-optimisation. Workplace stress is connected to six of the top ten chronic diseases. After his very own wakeup call and witnessing too many good leaders ending up with serious health conditions, Tommy decided it was time to do something about it. After all, he had managed to reverse his own health condition, and is now in the best health of his life and performing better than ever. After healing himself, he had a calling to begin supporting other leaders. As such, he developed a program that would put an end to the 'overwork and underperformance epidemic' he was seeing all over the world. Utilizing customized programs centred on Biotechnology, he has developed his own approach to a balanced and optimised lifestyle he calls Homeostatic Flow ™ which provides a real competitive edge for middle-aged, executive leaders, and business owners. Why leaders? Because Tommy believes that they have the power to become agents of change over the largest sphere of global influence. Why Tommy? Because he knows that change comes from the individual Inside>Out ™ and his program is designed to inspire and empower them into action. The results? A super-optimised human that can truly make a purpose-filled difference. Biotechnology is hyper-targeted, optimised healthcare with no side effects. Integrated with personalised executive coaching, biotech can accurately prescribe a personally tailored treatment based on real-time body data and completely change the odds of developing a serious life-threatening condition. Tommy is on the cutting edge of biotechnology for executive performance, using biotech to optimise his clients physically, mentally, emotionally, and, by natural extension, professionally.
---