The Ultimate GLP-1 Weight Loss Dashboard
Simple Yet Powerful Dashboards For Delivering Safe & Effective GLP-1 Weight Loss Protocols.
Track GLP-1 dosage
The new dashboard tile makes it easy to track weekly GLP-1 medication dosage. Clients can either self-report their weekly dosage or you can enter their assigned dosage on their behalf.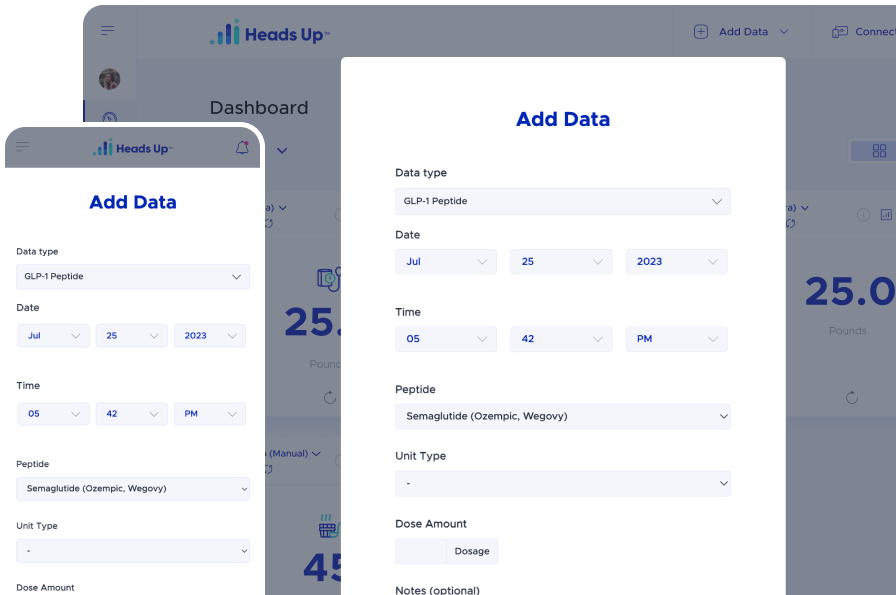 Quickly See The Big Picture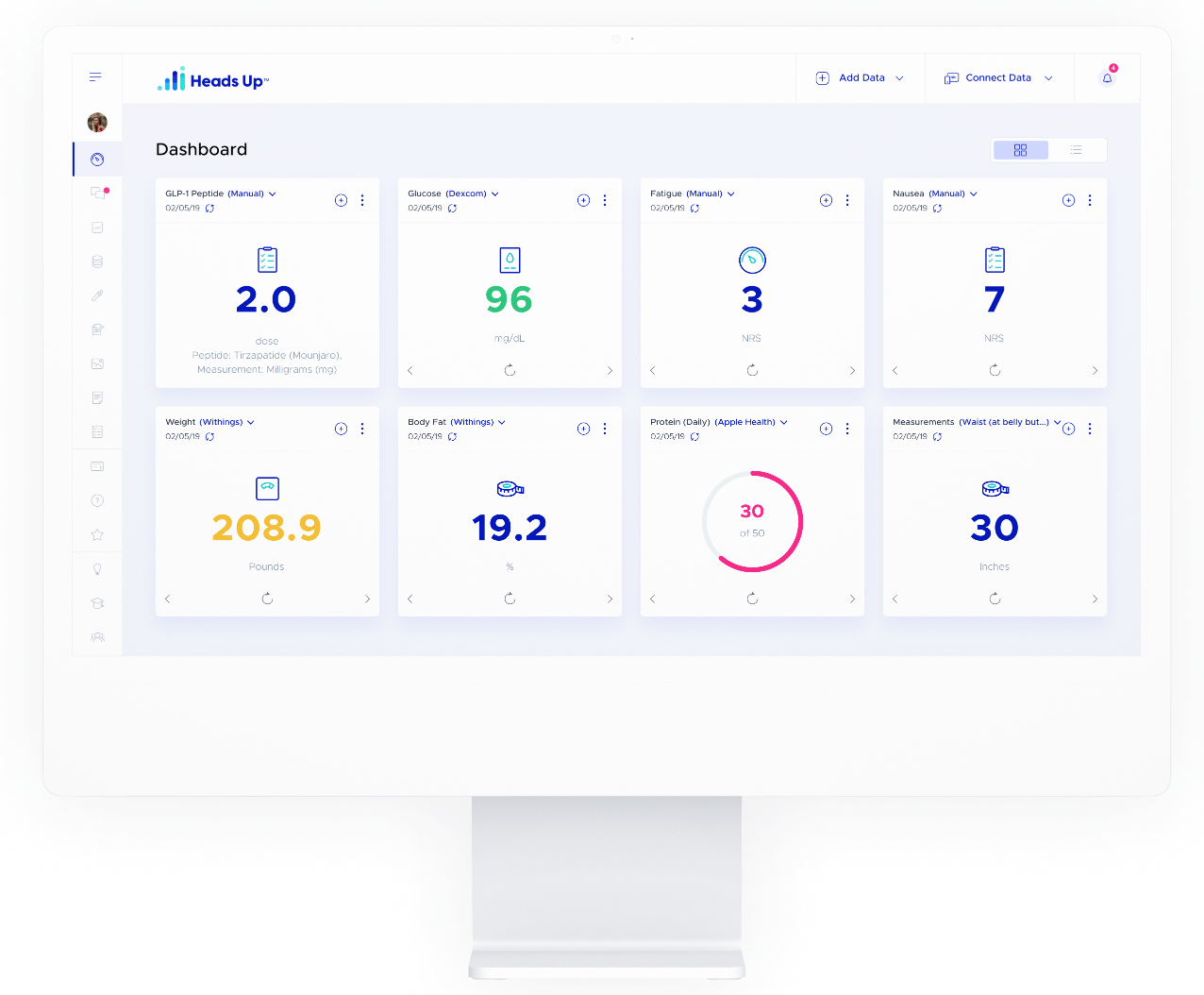 A fully customizable dashboard helps collect all the data needed for a successful GLP-1 program.

Integrate best-in-class devices from Withings, Dexcom, Libre, Garmin and more for easy data collection and biometric monitoring
Symptom Tracking
Monitoring symptoms alongside GLP-1 dosage helps to ensure you don't titrate up too quickly.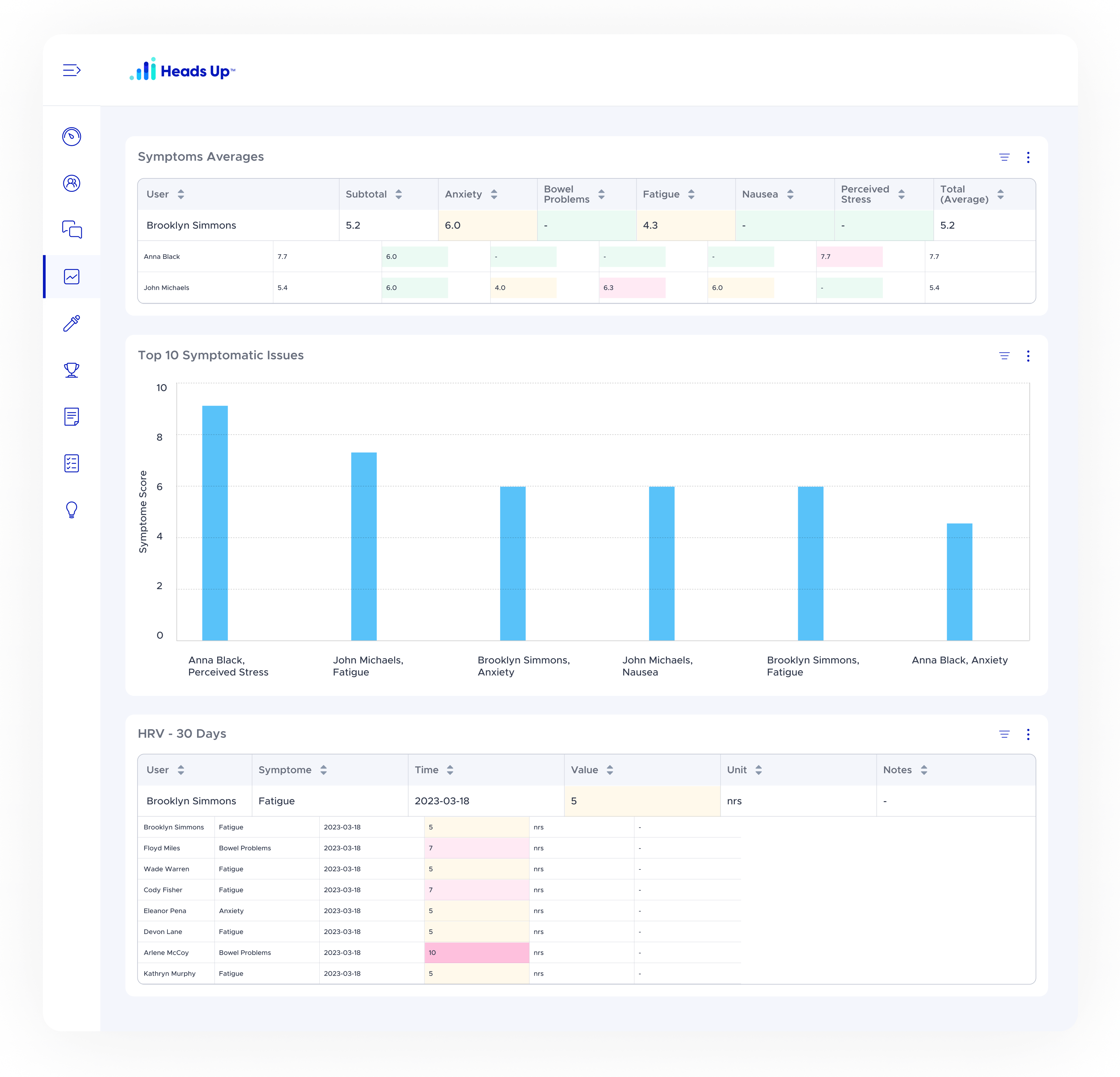 Len Pastrano
Clinical pharmacist specializing in cellular optimization medicine. Owner of nuBioAge, a wellness network focused on helping practitioners develop customized protocols for their patients to optimize outcomes. Leonard is a certified instructor for peptide therapy clinical training. He is a faculty member at Seeds Scientific Research and Performance.

We track hunger on the dashboard as part of our GLP-1 program. This helps us personalize dosage for each client.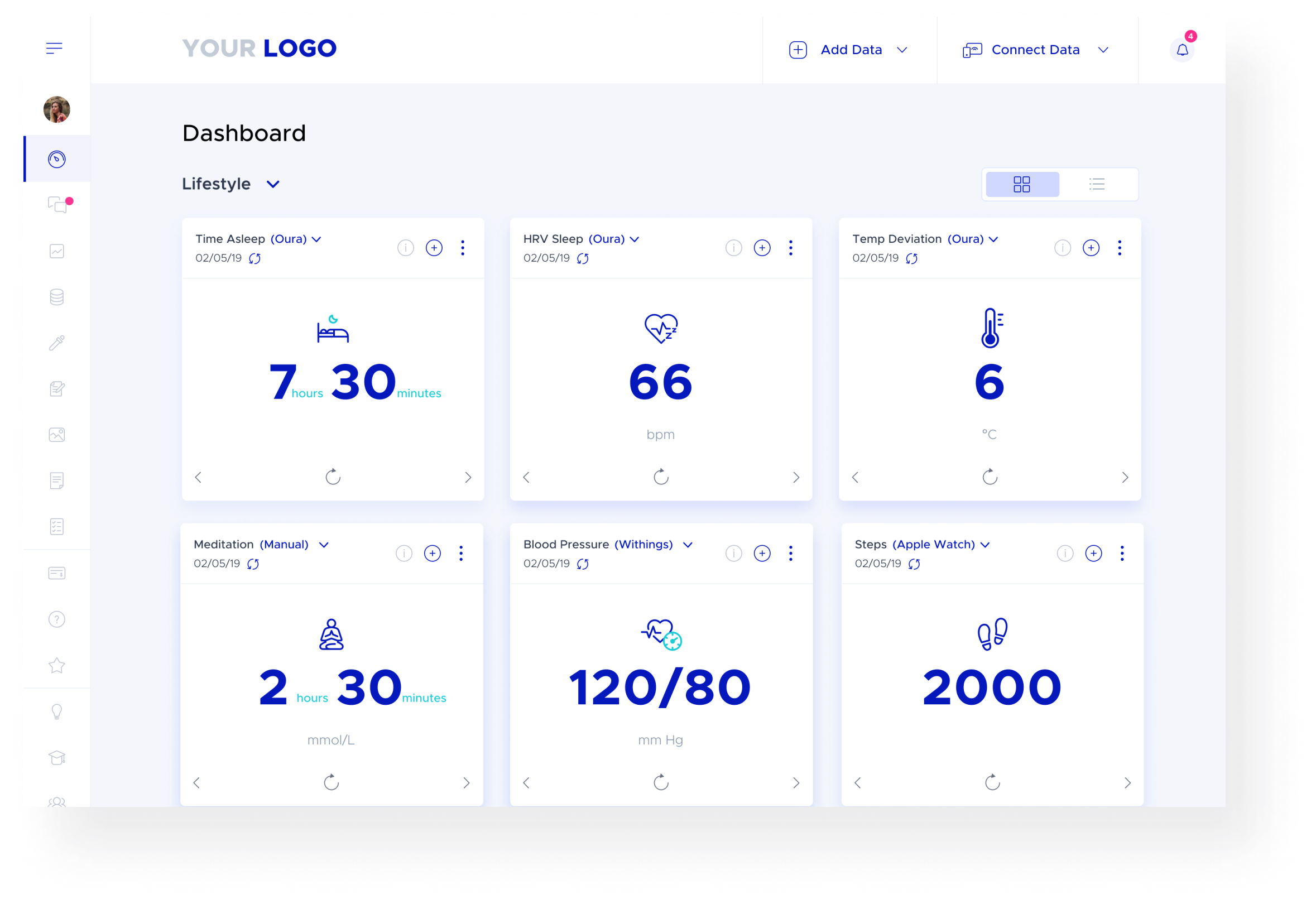 Automatic weekly injection reminders help keep clients on track.

Engage clients with notifications to highlight successful weight loss and other positive trends

Beautiful dashboards and charts to help patients track their own progress

Automated alerts can flag instances where client weight loss is happening too fast (or too slow).

Customize additional alerts to match your protocols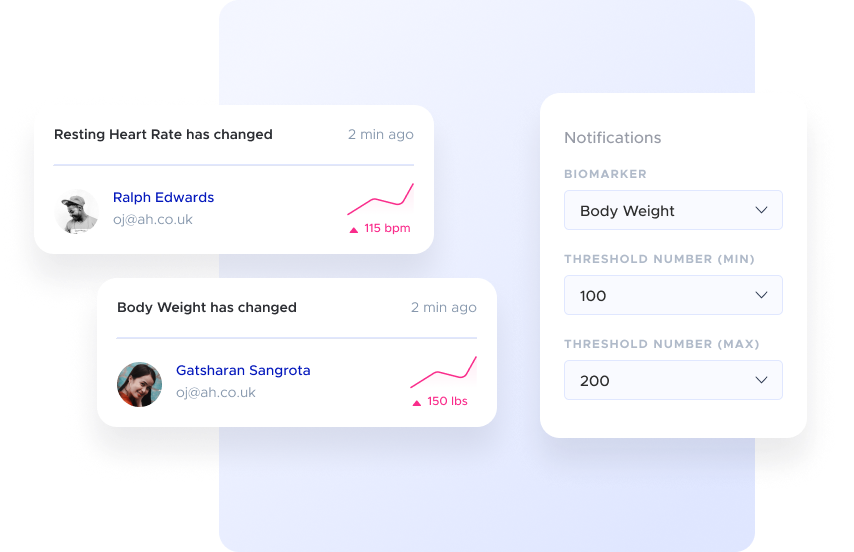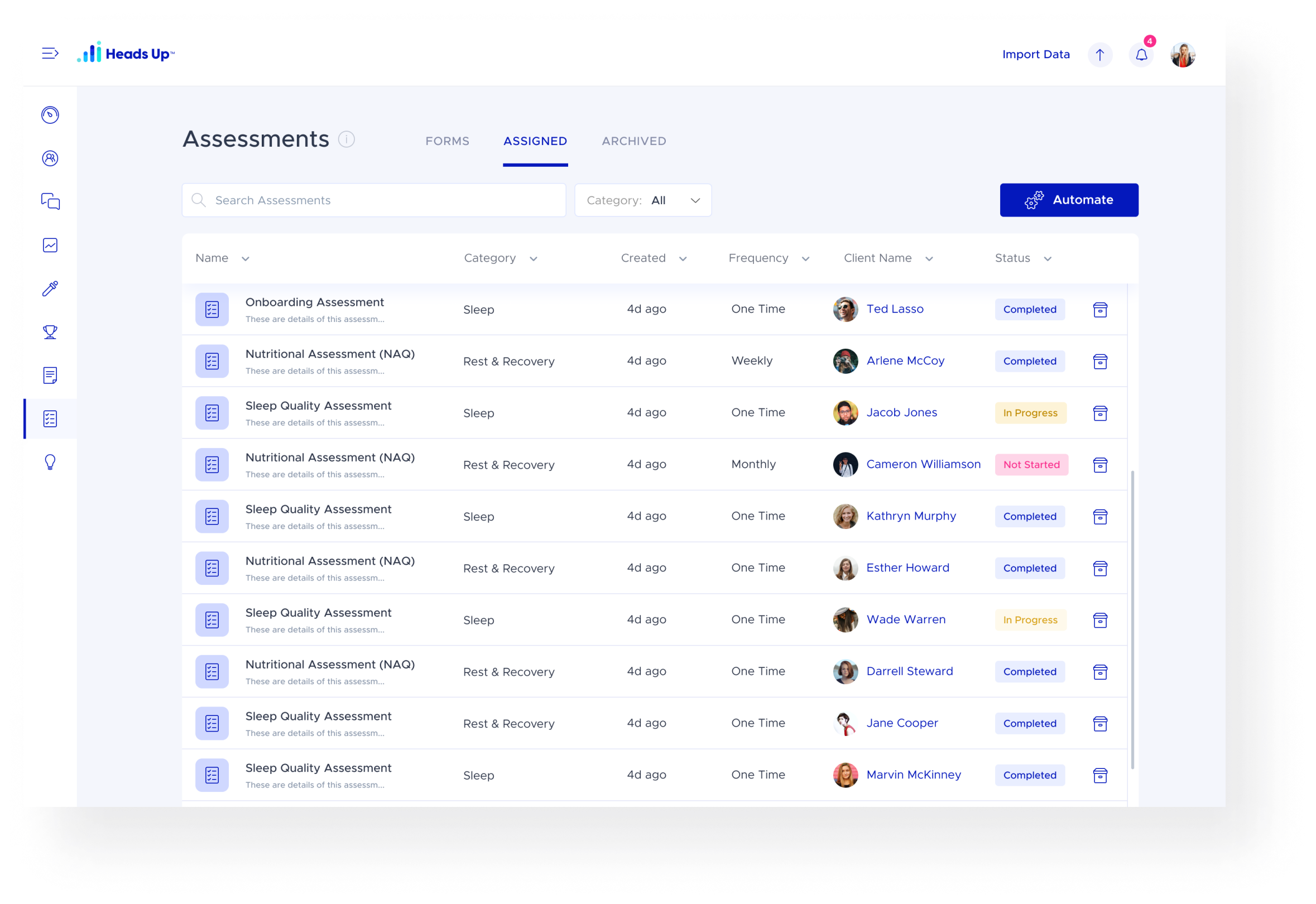 Customized reports to track protocol adherence and flag clients who are falling off the program.
Track DEXA and InBody results

Easily import results from DEXA and InBody into the client's chart to see the trends from these advanced body composition tests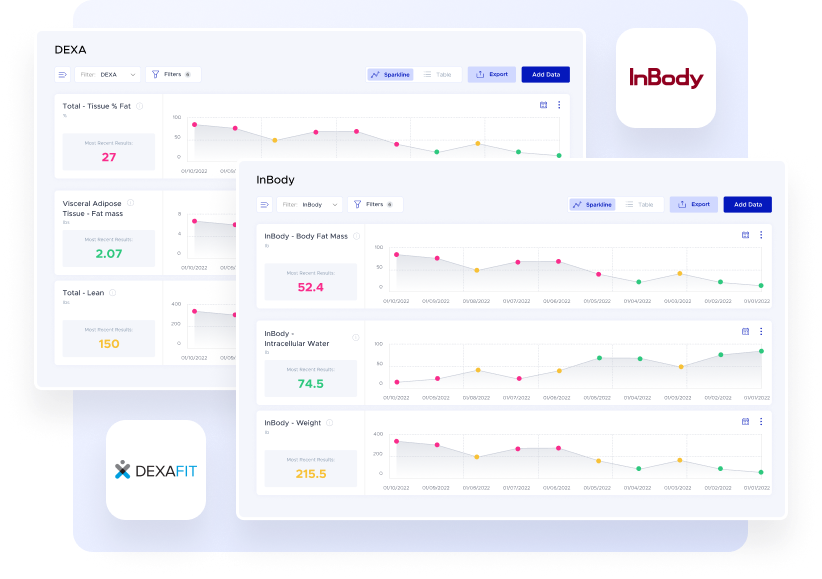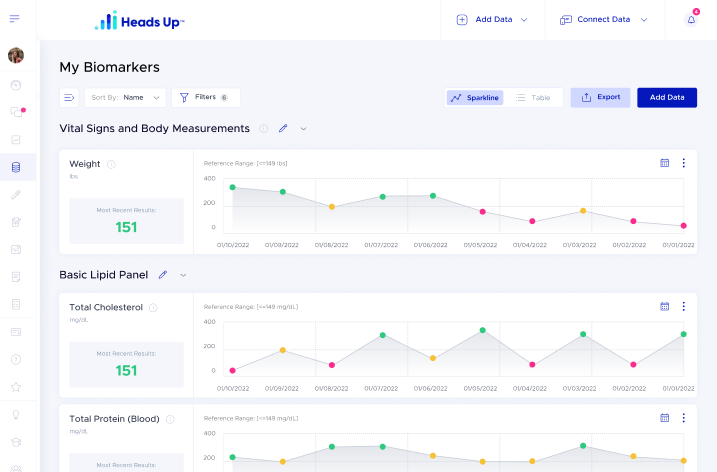 Integrate lab test results

Go beyond tracking weight loss. Easily upload lab results to monitor changes in lipids, Hba1c, hormones and more.

Connect Rupa Health for automatic lab sync (coming soon)

For insurance-participanting practices, our automated reports make it easy to bill for Remote Patient Monitoring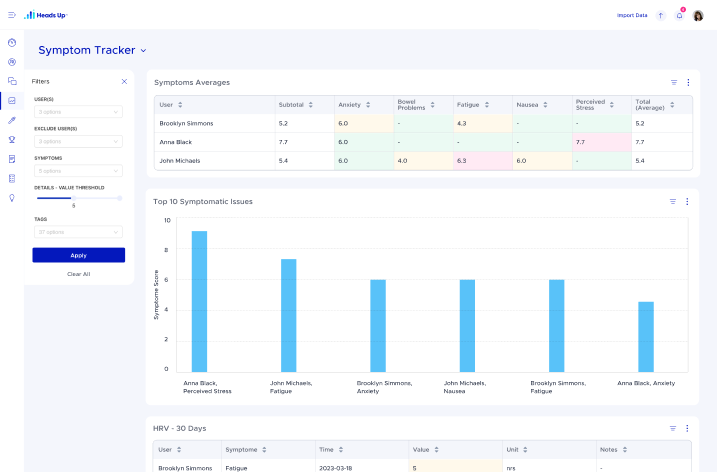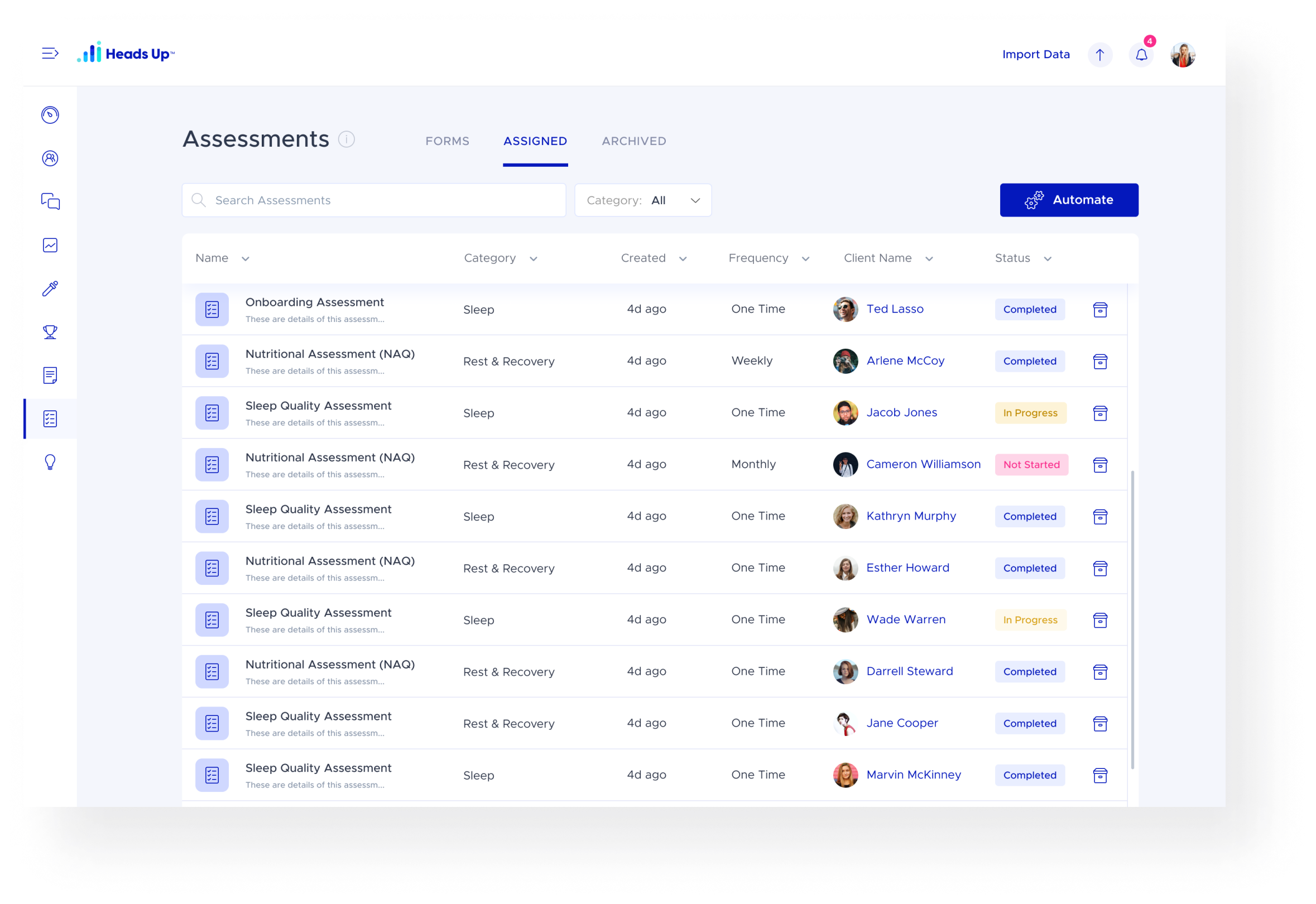 Our cohort analysis reports can track success of the overall program across all clients
Other Programs We Support
Our industry-leading connected health platform has the flexibility to assist with a wide range of use cases:

Clinical and wellness research studies

Custom solutions to meet your needs

Sports, high performance and health optimization


Remote Patient Monitoring (RPM)

Integrative and precision medicine
Join Heads Up Today!
Contact our team to setup a discovery call.