Decentralized Health Research Platform
Supports The Validation of Vitamins, Supplements, Health Protocols & Therapies
Looking to capture wearable, lab and user-reported data to validate your product or expand your data capture needs?

Integrations with 20+ wearables & apps

A consumer friendly platform for subjective data capture

Structured lab data collection

Near real-time data access for study staff


Packaged outcomes data for marketing and R&D

Ability to expand to long-term observation studies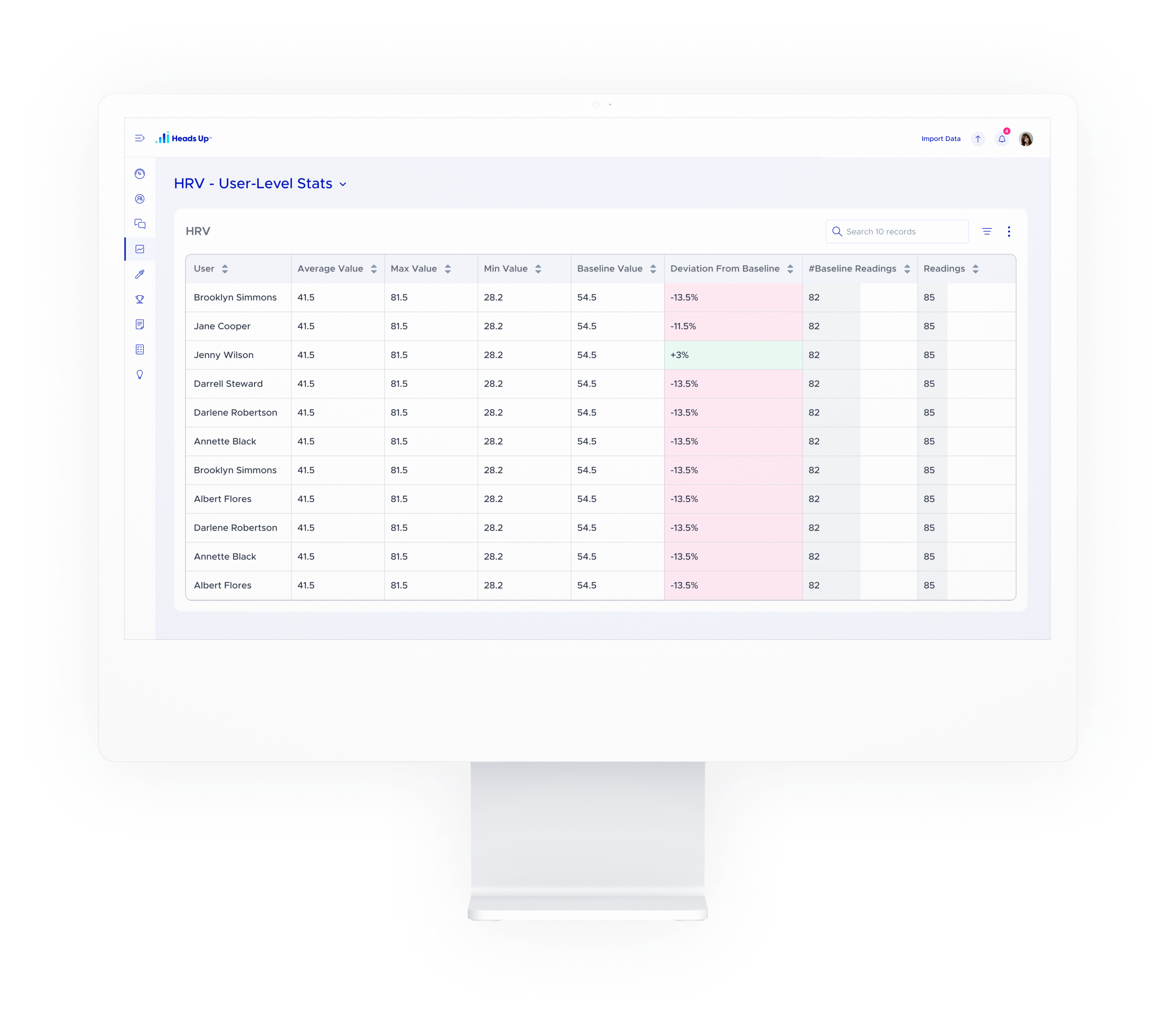 The Heads Up Platform Overview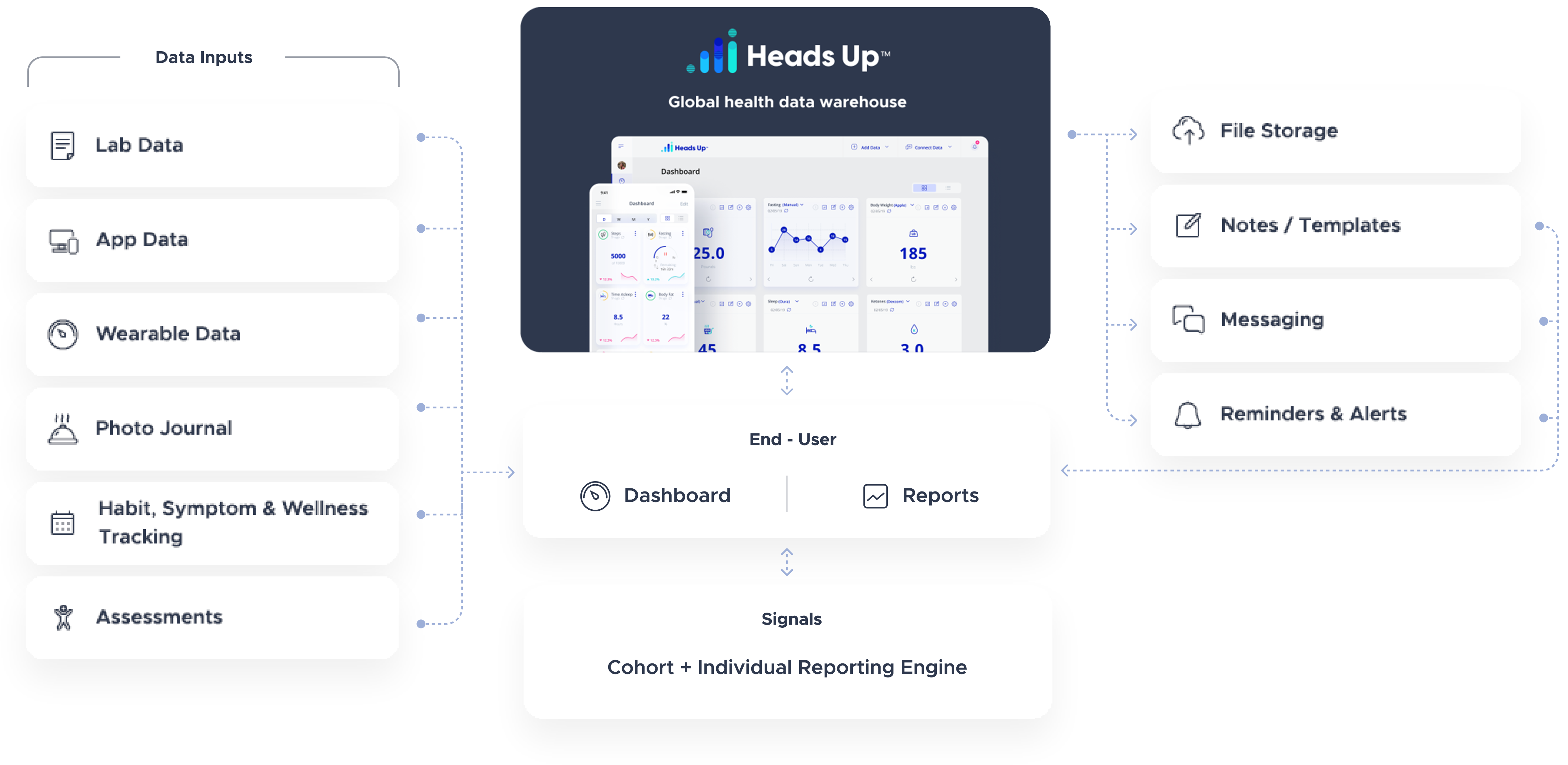 Data capture modules customizable for your data requirements.

General Health & Wellness



End-to-end Consumer Studies
The platform can be one-stop shop for all consumer research needs:
Participant portal for engagement & data collection
Pre-packaged outcomes reports

Clinical Research Support
Heads Up provides patient portal and data collection services.
Participant portal to capture ePROs & wearable data
Lab data processing and clean-up for structured data analysis
Near real-time data visibility
Study staff management tools
Leveraging Wearable Devices & Easy to use Participant Questionnaires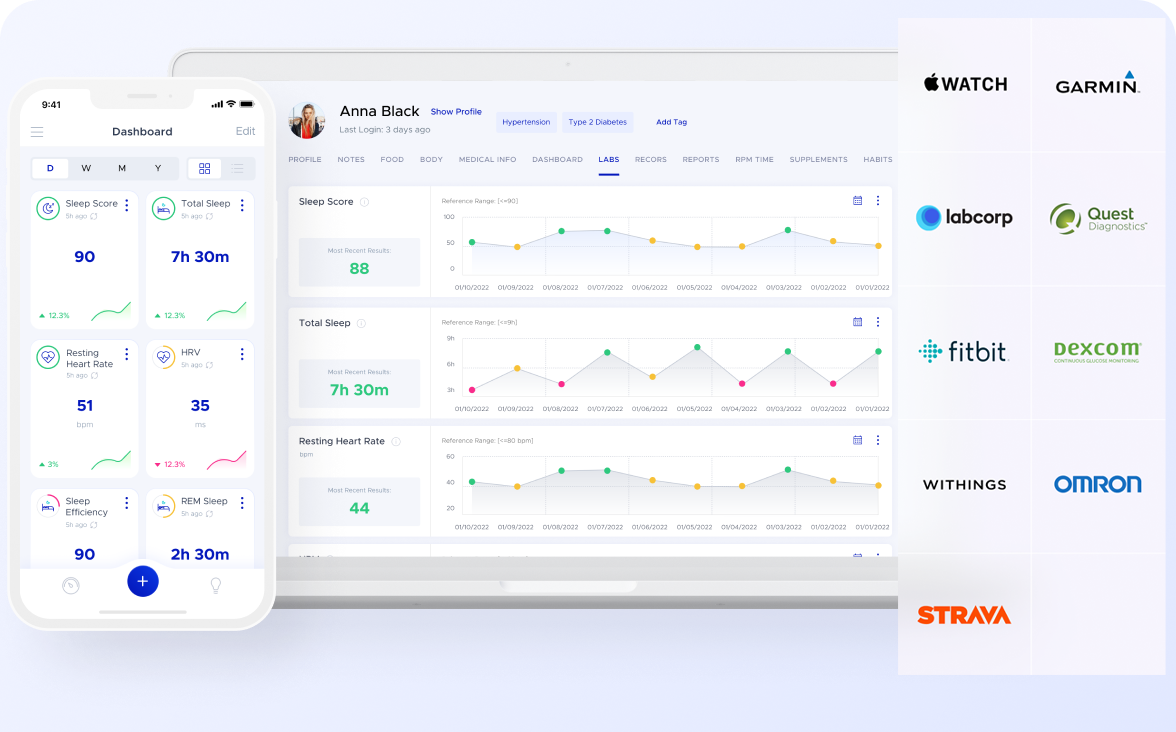 Elegant web and mobile app for study participants to register and connect their devices.

Easily capture data such as sleep, hrv, glucose, weight, ketone levels, resting, heart rate, and other key biometrics.

Gather complimentary data from questionnaires, lav results, photos, and more.
Streamlined Participant Experience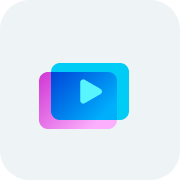 Includes custom welcome video, onboarding checklists, schedule of events, and more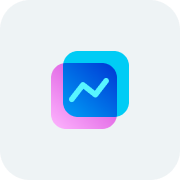 Create customize dashboards to ensure the participant experience is tailored to easily capture end-point data.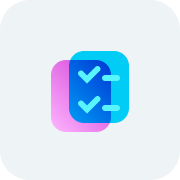 The platform allows you to leverage cliniclly validated or exploratory assessments & questionnaires.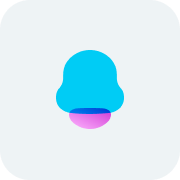 Improve protocol adherence & data collection with smart & effective notification and alert configurations.

Don Moxley – Longevity Labs
Director of Applied Sciences and Brand Development
We used the Heads Up platform to validate our new product targeting nocturnal Heart Rate Variability. The platform seamlessly ingested HRV data from Oura ring and the reporting tools made outcomes analysis a breeze. Automated Data ServicesTracking
Save Time with Automatic Adherence Tracking, Computation & Reporting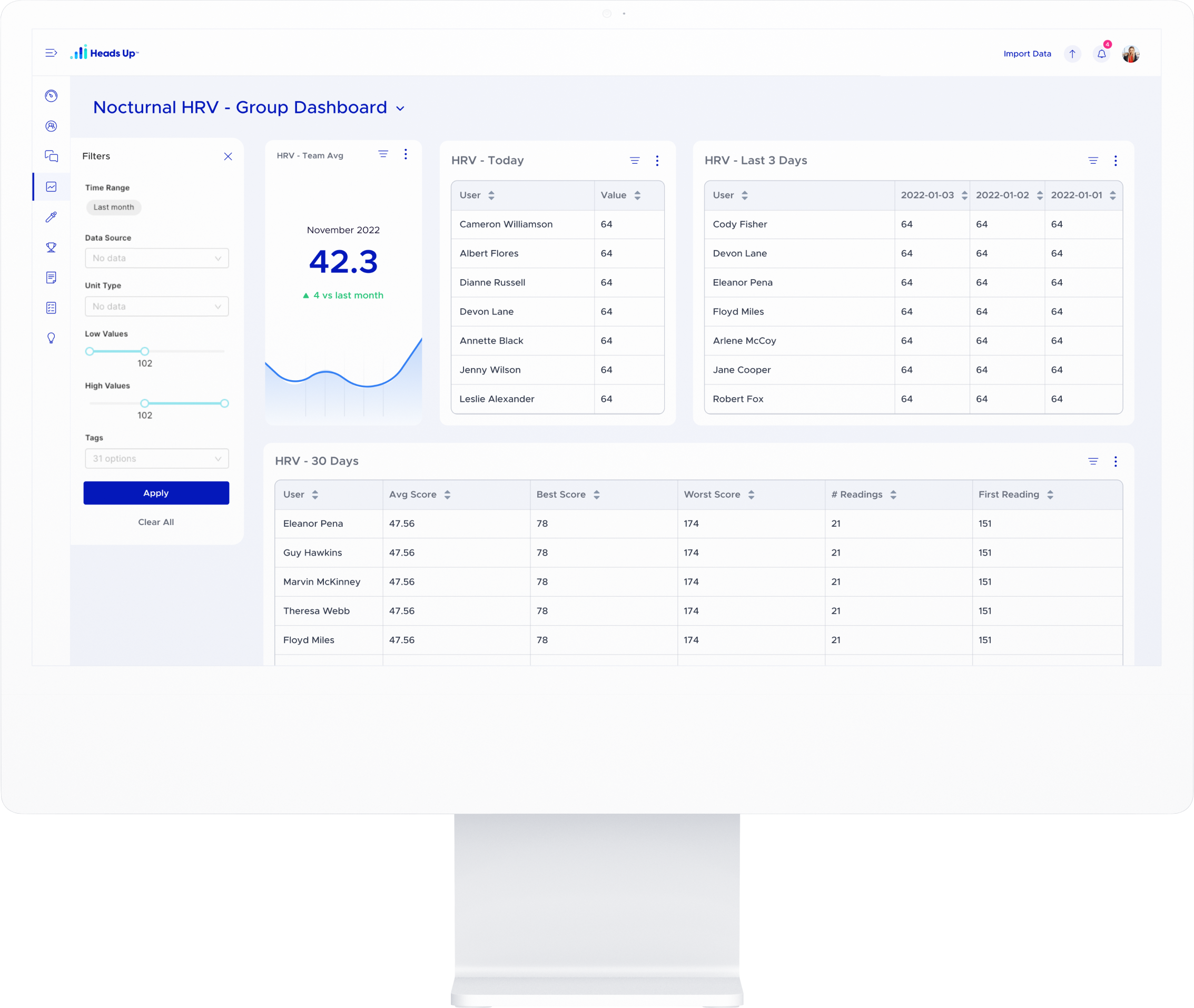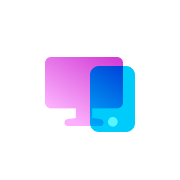 Powerful back-end reports automatically calculate and report outcomes in real-time at the participant and cohort levels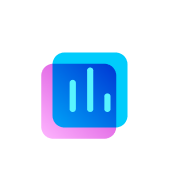 Adherence reports help ensure participants are staying on track with the protocol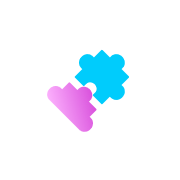 Export data into your own offline analysis tools.
Recruit From Our Panel Of Existing Users

Recruit participants from our existing user base who already leverage wearables such as:


Import your own lists of participants through bulk import or single-sing on:
Specialized paid recruitment campaigns managed by our marketing team to target your specific eligibility criteria: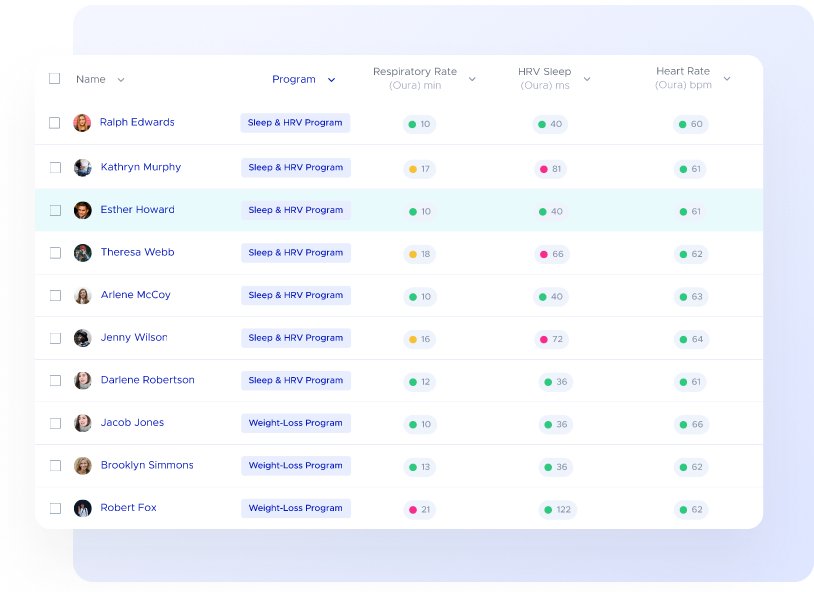 What Other Programs Do We Support?
Our industry-leading connected health platform has the flexibility to assist with a wide range of use cases: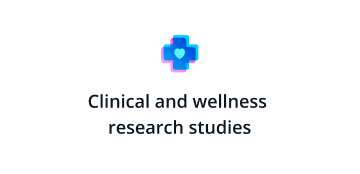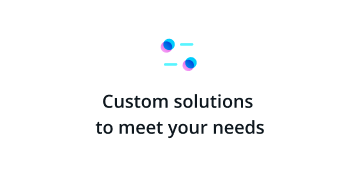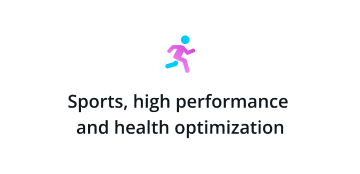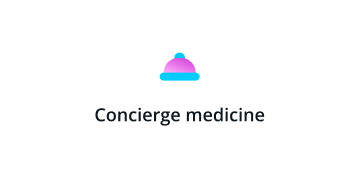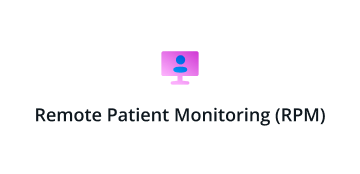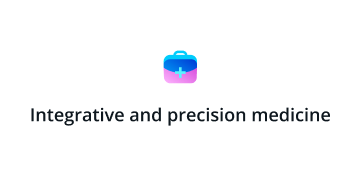 Want To Use Our Connected Health Platform For Your Study?
Schedule A Complementary Discovery Call With Our Studies Expert.