Connect Keto-Mojo, Cronometer, Oura, MyFitnessPal, Apple Health, FitBit, Elite HRV, MyMacros+, LEVL, Ketonix and other popular health devices and apps

Customize your profile and personalize your health with the metrics that matter most to YOU.

Set your health and performance goals, track your progress, and see your results to stay motivated!
You cannot change what you do not track! In the modern world of "quantified self" there are nearly limitless options for tracking of various biomarkers and lab values. What's important? How does one make sense of it? Heads Up Health is unique in that it offers tracking capabilities that focus on the things that matter most. They offer a user experience that is intuitive and informative so you can track, understand and change those areas of your life and physiology that matter most.
Master Your Medical Records
We use state-of-the-art electronic health records technology to instantly centralize and organize your complete medical history.
Electronically integrate your medical records from thousands of health systems, doctor's offices and laboratories.
See trends in your medical history across all your current and past providers
Track functional medicine and other other specialized lab panels
See how your lifestyle modifications (diet, sleep, exercise, stress etc.) affect clinical markers of health and disease.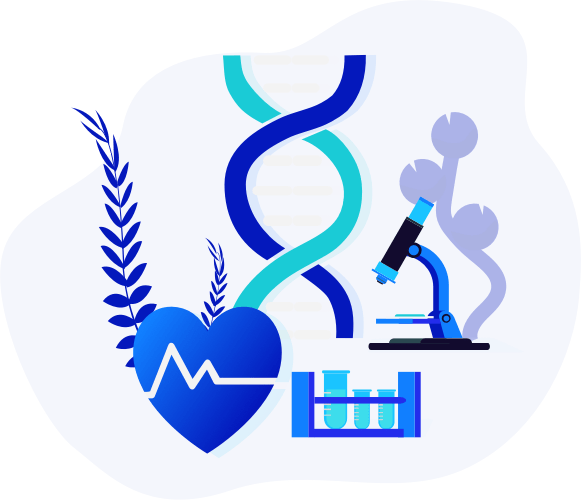 Heads Up Health is the future of medicine as we empowered patients take back control of our own health. This simple tool enables you to compile all of your precious medical data in an easy-to-use interface that assimilates it all into charts that your doctor or other medical professional can use to assess your state of health. There's no sense in failing to take advantage of this opportunity to be your own boss when it comes to living optimally healthy.
Harness the Power of Data
We put the power of cloud computing and big data analytics at your fingertips to help you see deeper into your health.
Data science, machine learning and advanced analytics help identify the patterns and correlations specific to your own body.
Dashboards, alerts, trends, reports and other analytical tools help you optimize your lifestyle for optimal health outcomes.
Benchmark yourself against our global data set.
I'm not only an excited user of Heads up Health, I'm a huge advocate of its philosophy. Centralizing data of food logs, health, and medical records isn't just the future we're asking for, it's the reality we demand today. Now I'm pleased to be working with a company that takes this charge seriously and really delivers!
Connect Your Care Team
Healthcare comes from more than just your doctor. Instantly connect your family and other care team members to your Heads Up profile.
Instantly connect and share your health profile with any health expert, anytime, anywhere
Provide access to family members for security and peace of mind
Be prepared. Take your health record with you on the go
Have a Question?
Contact a sales rep to learn how Heads Up Health can help you take control of your health.