Heads Up Health E-Books Library
At Heads Up we believe empowering people with the right tools and knowledge is the key to a healthier and better community. We have written two e-books free for anyone to download.
"The Ultimate Healthy Fasting Guide"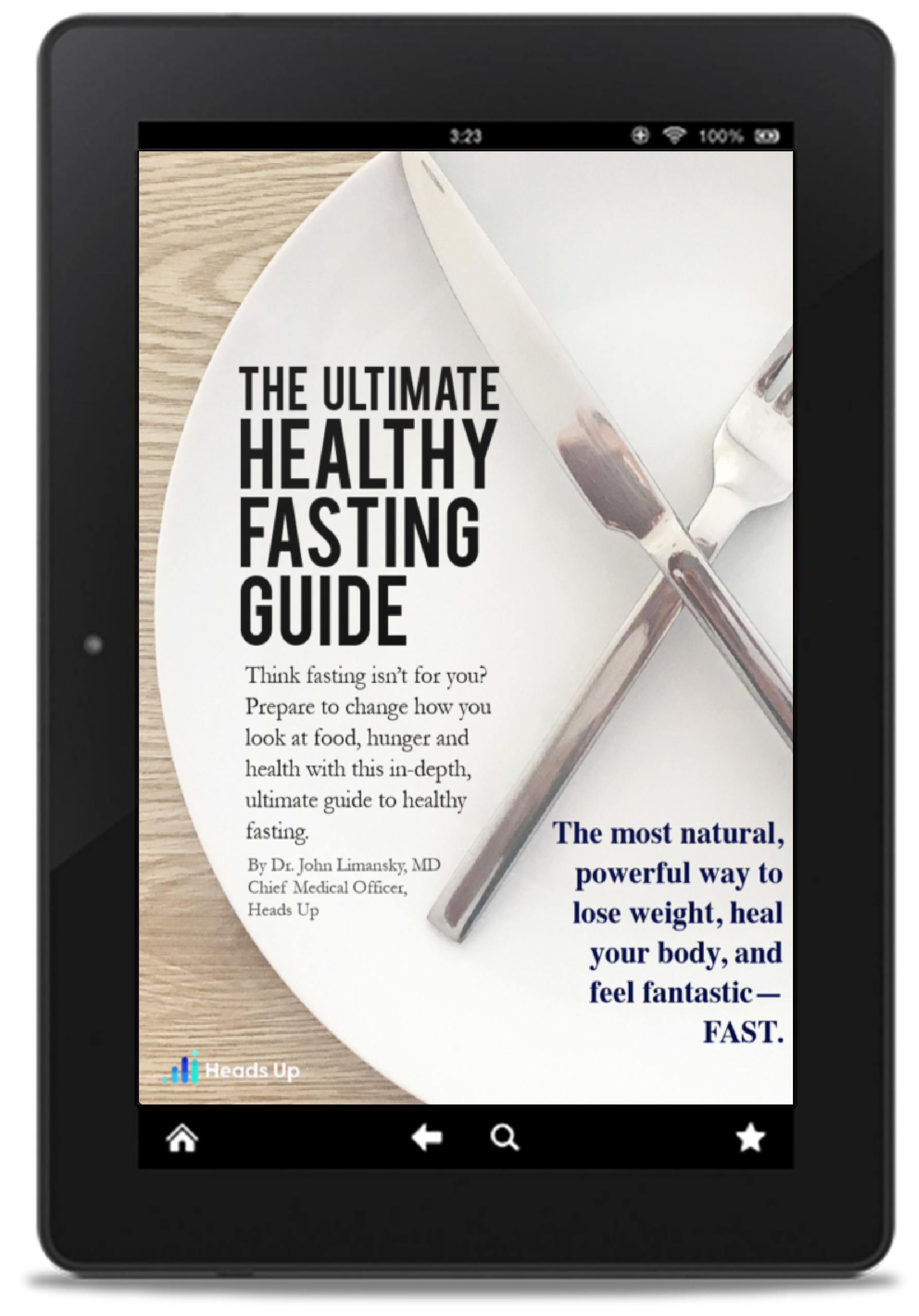 Think fasting isn't for you? Prepare to change how you look at food, hunger and health with this in-depth, ultimate guide to healthy fasting. Written by Dr. John Limunsky, MD Chief Medical Officer at Heads Up. 
Heads Up Supports Healthy Lifestyles
Configure a personal dashboard to support any health goal. Keto? Fasting? Weight Loss? Body Building? Build your dashboard and gain visibility into your health like never before.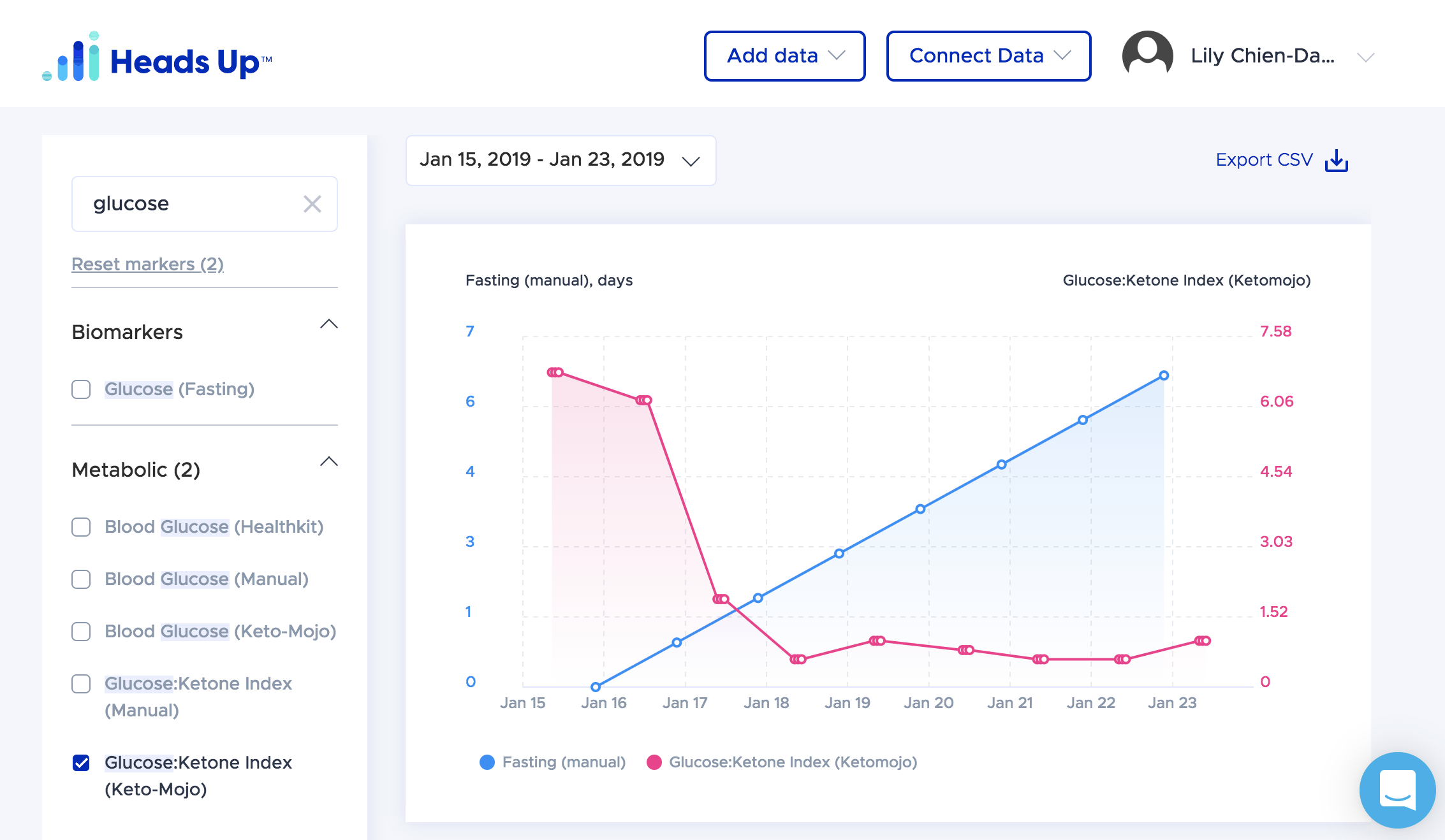 Monitor Your Fasting Intervals
Use our fasting timer in conjunction with your healthy lifestyle to see how your blood sugar, ketones and more change before, during and after you fast.
Master Your Medical Records
We use cutting edge technology to instantly integrate lab tests from your doctor. See how your healthy lifestyle is improving your body!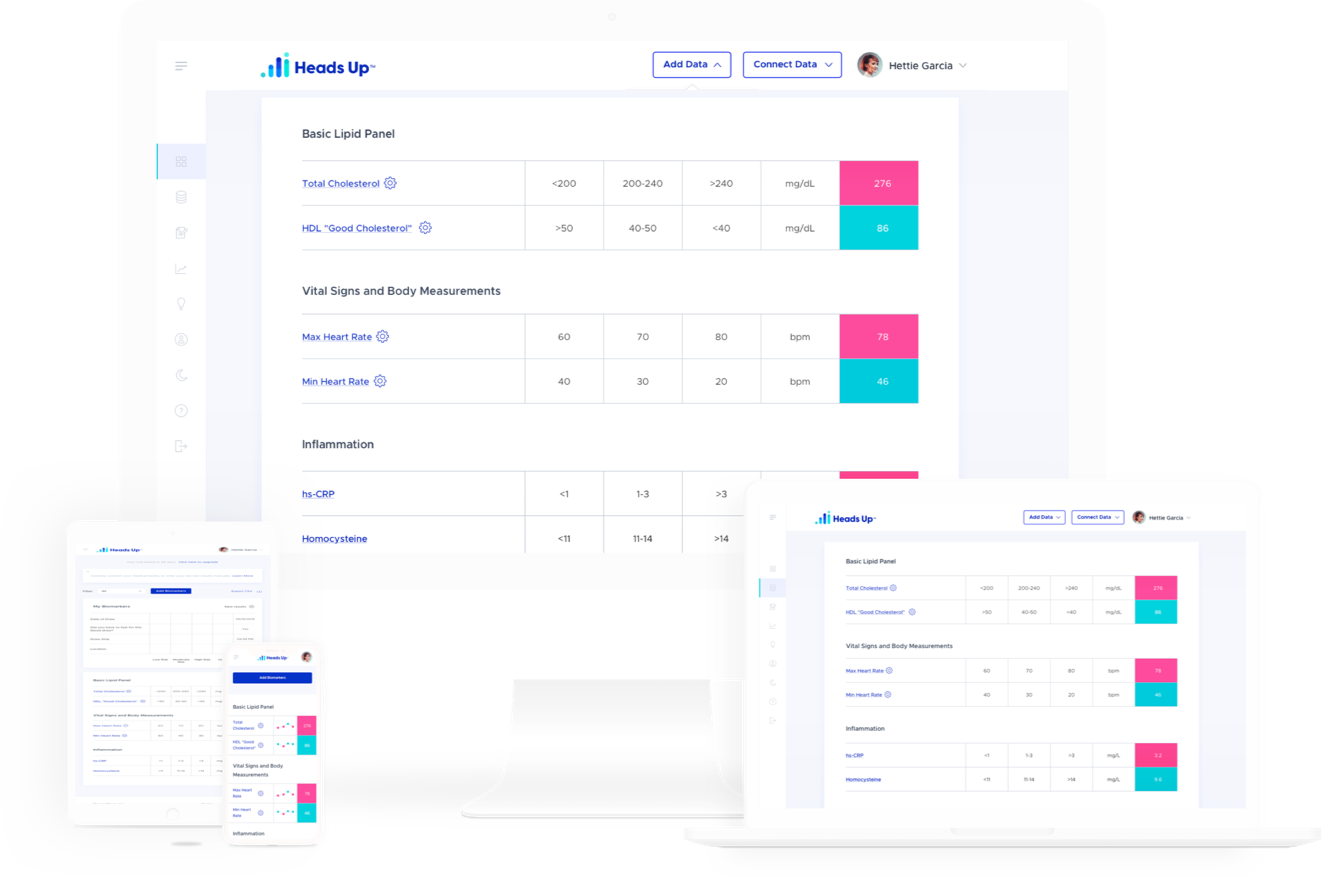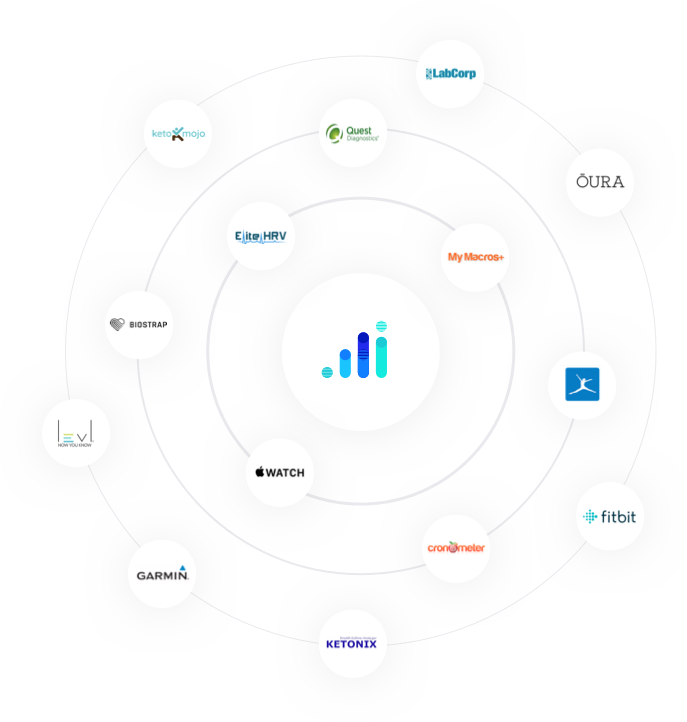 Instantly see the big picture
With one click you can instantly link up all your other data sources. Instantly see all your health metrics on one beautiful dashboard.
Sleep metrics (Oura, Biostrap)
Activity & fitness (FitBit, Garmin, Apple)
Nutrion data (Cronometer, MyFitnessPal, MyMacros+)
Body composition 
Lab test results
…and much more ..