Fasting vs. Starvation
Many people mistake the practice of fasting with starvation, especially in the United States where food abundance and the idea of being hungry is perceived as a negative state (or altogether inhumane, something only happening to the 'less fortunate'). The truth is, fasting and starvation are two completely different things. That's why we put together this list of 11 remarkable health benefits of fasting… but before we dive in, a few other background points.
Starvation deprives you of nutrition and begins the process of breaking down your body, while the benefits of fasting on the other hand, are as long as they are deep. Fasting is a time-tested and controlled state that is not only beneficial to your health, it's essential for creating optimal health, managing chronic diseases, reaching a healthy weight for your body type, reversing aging and much more. That's why we've compiled this list of the benefits of fasting… the healthy way, as recommended by Dr. John Limansky, the Keto Doctor… Heads Up friend and advisor. Thank you Dr. John!
The Health Benefits of Fasting
Achieve your optimal weight. 

Different than starvation, fasting gives your body a chance to burn the energy from food instead of storing it as glycogen or fat. During longer fasting periods your body will burn through the glycogen stores and then begin burning fat stores.



Overcome insulin resistance and balance blood sugar levels. 

Fasting gives your cells an overdue break from insulin so that they can 'rediscover' their sensitivity, overcome insulin resistance, and use glucose more effectively. That means blood sugar crashes along with your sugar cravings, taking the strain off of your overworked pancreas while significantly reducing your risk of developing type 2 diabetes.

 
Increase metabolism by as much as 18%. 

It's been long-believed that fasting will bring your metabolism and weight loss efforts to a grinding halt. The good news is that's no longer true. Research now shows that a stress hormone called norepinephrine increases during fasting, releasing fatty acids from the fat cells. This in turn makes it faster and easier for your body to use its fat stores.

 
Keep cortisol levels in check and better manage stress.
Remember the research that suggested that your cortisol response depends on having glucose in the blood? In those same studies, participants who fasted and drank water had a much lower cortisol response than their peers who drank glucose solution. This indicates that fasting keeps cortisol levels low, helps us to respond to stressful situations in a much healthier manner, and protects us from the harmful effects of chronic stress.
Reduce inflammation by inhibiting the immune response.
Inflammation occurs in response to pain, injury and/or disease, and in some cases, your immune system continues releasing inflammatory chemicals even after the original state is gone. Such sustained exposure to those chemicals can create other chronic disease states, but fasting helps inhibit that prolonged immune response and blocks the continuing release of inflammatory chemicals
Regenerate your immune system from the inside out. When you fast, your body saves energy by recycling old or damaged white blood cells. This drop in white blood cells flips a 'regenerative switch' in the body, stimulating the production of new stem cells. These stem cells then go on to develop into new, healthy immune cells, meaning you're essentially regenerating a whole new immune system.
Improve heart health by reducing blood pressure and LDL cholesterol.


Fasting is shown to reduce blood pressure and harmful LDL cholesterol, and it also helps to maintain a healthy weight and reduce the risk of diabetes. It also reduces heart disease risk by protecting your vascular system.

 
Improve brain health by stimulating the production of new neurons.
Fasting stimulates the growth of new neurons and increases production of a hormone called brain- derived neurotrophic factor (BDNF). Altogether, this helps to protect against depression, improve brain function and memory, slow cognitive decline, and reduce the risk of neurological disorders like Alzheimer's.
Protect against cancer.


Cancer is characterized by the rapid and uncontrollable growth of cells. Although further studies are needed to confirm this, fasting is believed to help prevent cancer by depriving cancerous cells of the essential hormones they need to grow. Insulin Growth Factor, or IGF-1, is one such hormone, which goes into decline as soon as you stop eating.

 
Increase cellular turnover and regeneration.
Fasting sends your body into cell recycling, a process of self-digestion at the cellular level called autophagy. But you're not just digesting your fat to fuel yourself while fasting. Your body also targets malfunctioning cells and old tissues to optimize resources for survival.
Improve sleep quality.


New studies show that routine intermittent fasting

in many ways helps the body stay well aligned for sleep and strengthens the circadian clock. That means it's easier to fall asleep and stay asleep so you can wake feeling more rested.
Is it working? Track it and see.
The best way to understand how your body is responding to fasting, no matter what plan you're on, is with hard data. Getting an app that collects your key health metrics along with tracking your fasting cycles is not only an easy way to track progress and see how you're changing, it's also a fun and motivating method to stay on track. 
The Heads Up app, for example, offers a fasting timer, along with a dashboard to track weight, body fat percentage, sleep, blood sugar, ketones and other vital health metrics, giving you a holistic view of your health before, during and after fasting. Start with their 30-day free trial to connect your other health data, then select an affordable monthly plan to continue tracking your metrics over time.
Should you fast?
With so many metabolic health benefits that are now research backed, it's hard to say fasting doesn't have some benefit to most people, however, it's important that certain demographics should not fast at all, such as those with diabetes or other chronic disease, those who are pregnant or breastfeeding, the elderly and children. Most importantly, check with your doctor before starting any new diet regimen. 
Once you decide to give fasting a try, check out all the various fasting routines to get a sense of what type may be right for you. Not all fasting plans are right for everyone. The other key will be to find a useful tool (e.g. web or mobile application) that you can use to track your fasting plan as you go, and as importantly, to track your key health stats during the fasting state. 
This will be a good indication of how fasting will work for you, and how it impacts your health day to day. It will also be the perfect data to offer to your doctor as you work to achieve your personal health goals over time. 
The big picture? Fasting can become a steady and ongoing part of your healthy lifestyle plan for the long haul, rather than just a diet fad. 
As with any healthy lifestyle plans, consult with your health practitioner first.
Try a Fasting Timer for 30 Days Free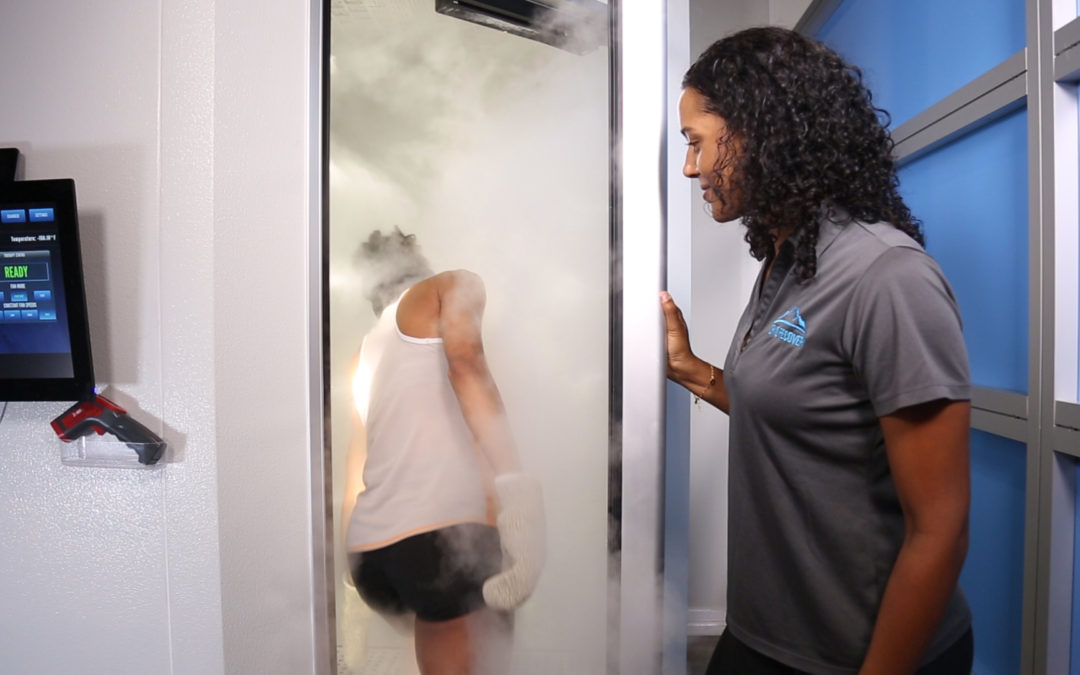 Huemn is an innovative health and wellness cryotherapy center providing natural ways to recover from injuries, pain, and inflammation.
read more
Stay Up To Date With Our Latest Updates & Special Offers