Welcome to our
GIVE Program
We are committed to giving back to organizations in alignment in our company's mission
"We make a living by what we get, but we make life by what we give."
At Heads Up, we believe optimal health is essential to living a life of meaning and purpose. We also realize that far too many people suffer from preventable lifestyle-driven chronic illnesses.
Our GIVE program is another way our company strives to continuously raise the bar and contribute to those in need.
With every dollar of revenue earned, Heads Up donates 1% of proceeds to non-profit organizations who are in alignment with our company's mission.
Each quarter, the company selects one or more 501c3 non-profit organizations to align with. Proceeds are donated to these organizations on a rolling basis.
David Korsunky CEO & Founder
"If not us, who? If not now, when?"
Organizations We Currently Support

Organizations We've
Supported in the Past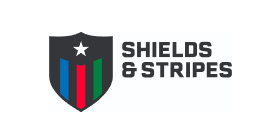 Together, we can help
solve some of our world's
greatest health challenges.