Get Your Best Sleep Ever With Oura + Heads Up
Know which diet and lifestyle hacks optimize your sleep best. Add the Oura ring to the world's most advanced health dashboard and start perfecting your sleep today!
#1 App for Serious Biohackers
Loved by thousands of Oura ring owners in more than 60+ countries.

Heads Up has done an incredible job integrating the Oura ring. I personally use their app to see my Oura data next to all my other health metrics. I can't express how helpful it's been to be able to gather all my medical info and have it in one spot. I love that I can open the program and see all my stats right on my dashboard.
Use lifestyle data to optimize your sleep
Take the guesswork out of sleep optimization. Know exactly how your diet, activity and lifestyle affect your rest and recovery.
Keto / Low Carb Diets
Fasting
Meditation
Cardio Workouts
And many more …
Automatically sync your favorite apps.
Tired of logging into so many different systems? Gain full control of your health by centralizing all of your essential health metrics in one place. With more integrations than any other platform, you can track and analyze an unlimited number of biomarkers and lifestyle activities with your Oura sleep data to see what truly works best for you.
Sign Up For Free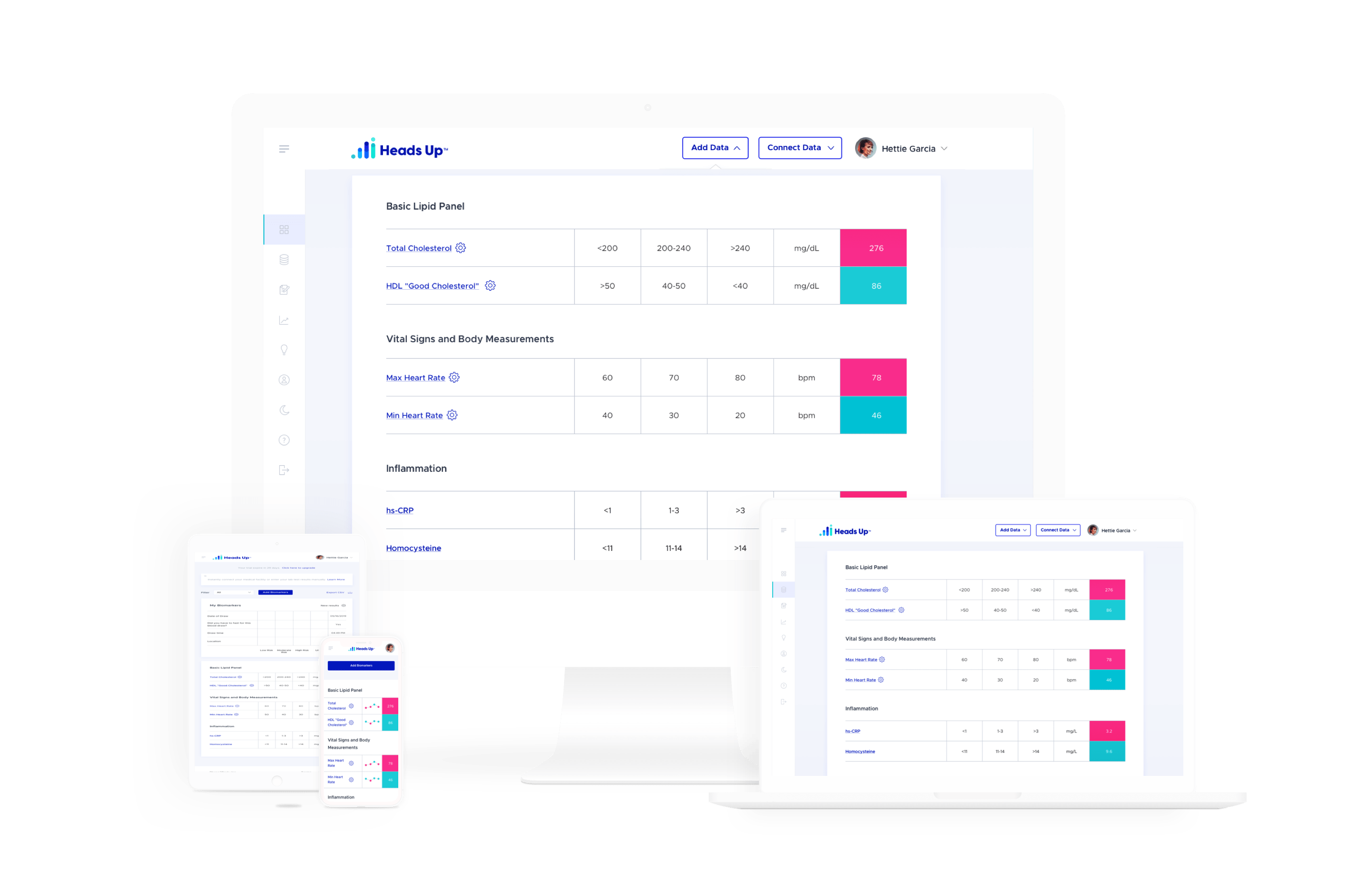 Master your medical records
See how tracking your sleep and lifestyle biomarkers improve your health with state-of-the-art EHR technology that instantly visualizes your clinical data and organizes your entire medical history.
Own your health data
We are on a mission to empower individuals to take back control of their health as well as their data. The Heads Up platform not only centralizes all of your health data in unified way, but also enables you to remove and delete your health data at any time. It is your data and you are free to choose how and where you want to use it.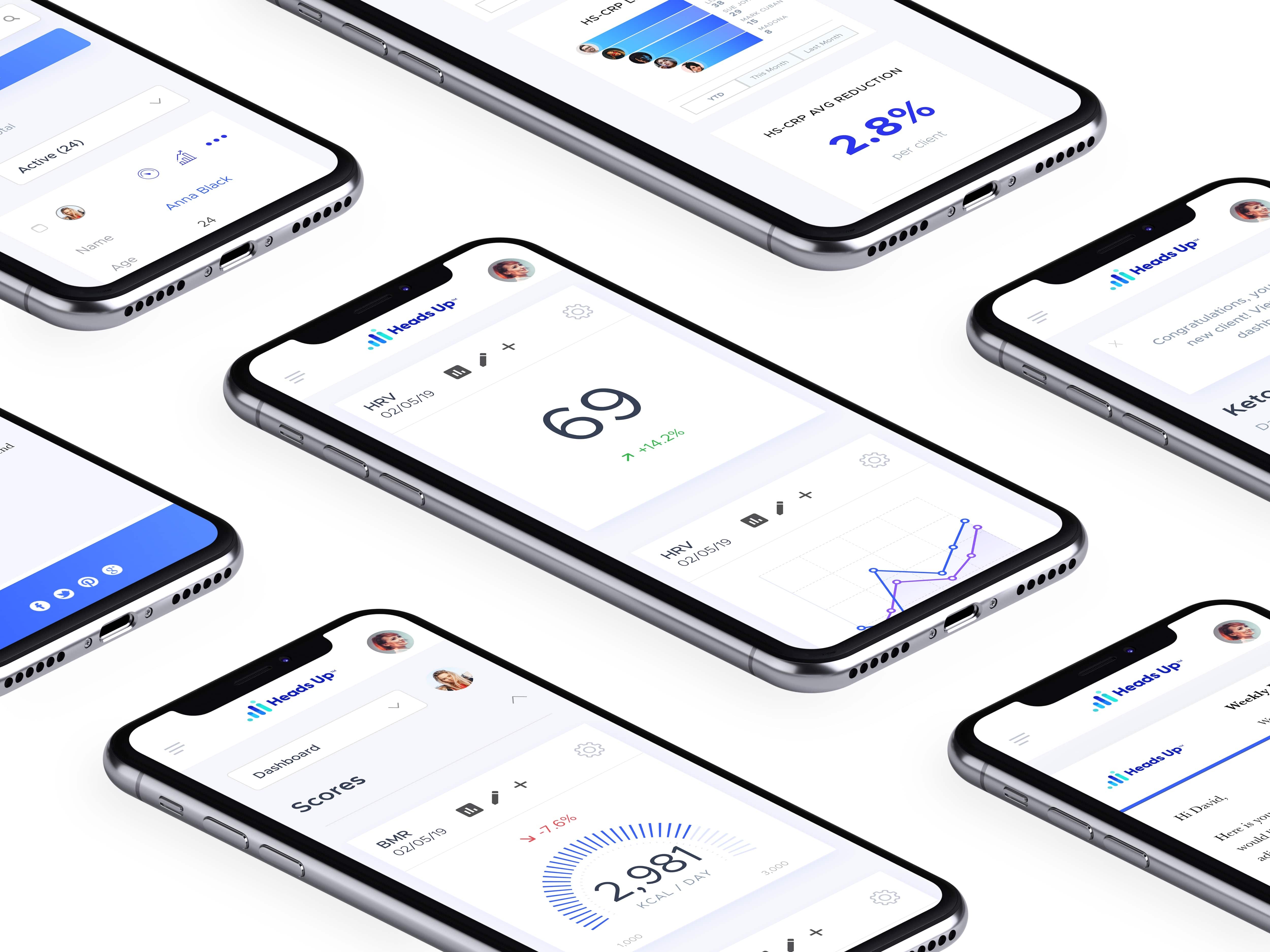 Hack and track on the go
Master a healthy lifestyle on the go. Track and view all of your Oura sleep data alongside metrics from your favorite apps inside the Heads Up dashboard no matter where you are!
Loved by thousands of Oura users
Join the data-driven health movement.
So many variables can affect our ability to obtain high quality sleep and recovery. Using Oura with Heads Up is a powerful combination that anyone can use to connect the dots.

Dr. John Limanski, MD, BioHackerMD 
Great App. Let's me track all my health sources in one place. Takes all the manual entry out of tracking

Kiki Shatto
I have been looking for something like this for years. Allows me to have all my health records/labs/xrays + more in my personalized dashboard. Love the graph analyzer and ability to share my data with remote physician safely and securely.

Lover of sports
Ready to get started?
Start your free trial today. No credit card required.