Podium Sports Medicine provides progressive, data-driven medical care and performance advice to clients with a keen interest in health and vitality. With a specialized clientele comprised primarily of professional and highly competitive recreational athletes, Podium Sports Medicine focuses on individualized performance training using cutting-edge technology.
Founded by Dr. Kevin Sprouse, Podium Sports Medicine takes a uniquely evidence-informed approach to disease prevention and health optimization. Using state-of-the-art technology to track all aspects of fitness, including metabolic health, sleep, nutrition, and wellness, Podium creates fine-tuned health programming to meet their clients' needs.
When Dr. Sprouse discovered Heads Up (HU), the industry-leading health tracking platform, he found the perfect solution for his data-driven clinic. HU created a custom dashboard for Podium that includes custom lab results, real-time health tracking, and tools for quantifying Podium's client performance.
"What I love most about Heads Up is how malleable it is to the practice," says Dr. Kevin Sprouse of Podium Sports Medicine, "Heads Up gives us a high level view of the patients and then we can zoom in on individual markers and take a dive deep as needed."
If you run a health practice and are interested in a comprehensive remote data monitoring system, reach out to our New Accounts team at Heads Up here.
Business Challenge
With clients all across the country, Podium Sports Medicine uses telemedicine and technology to remotely monitor their clients and maintain open and attentive communication. Podium tailors their programming specifically to client ambitions and needed a comprehensive system for real time monitoring. 
Podium uses a variety of state-of-the-art technology and health wearables to continually assess client data and monitor trends over time. After years of using traditional spreadsheet methods of tracking, they needed a more dynamic system to observe and interpret a broad range of health metrics to modulate treatments quickly and better serve their clients.
Technology Solution
When Dr. Sprouse approached Heads Up almost two years ago, he needed a tool that would allow him to monitor a variety of clients data and labs remotely. The goal for Heads Up was to create a comprehensive solution to meet Podium Sports Medicine's diverse needs for their high performance client base. 
HU designed a custom dashboard that integrates with Podium's smart devices that can be tailored specifically to each client, allowing Dr. Sprouse and his team to focus on each individual's most crucial metrics. Additionally, HU integrates with Podium's periodic lab testing and seamlessly adds data from diagnostics labs across the county giving them insight into patient health, no matter where the client is located.
"I'm truly impressed with how far Heads Up has come and where it is going. It's a remarkable tool right now and they're constantly evolving, adding new features and integrations," said Dr. Sprouse. "I'm confident that Heads Up will be the data tool that I'll use for years to come."
Custom Lab Results
Podium Sports Medicine prescribes comprehensive blood work panels to monitor client health. With remote lab data coming in from all over the country, practitioners at Podium use Heads Up to monitor health metrics over time, creating a long term record of clinical markers. 
Heads Up allows Podium full control over their health data with custom reference ranges and data specific to each patient. All of this is centrally managed for each client in the HU practitioner portal, giving Podium a powerful solution for remote monitoring patients.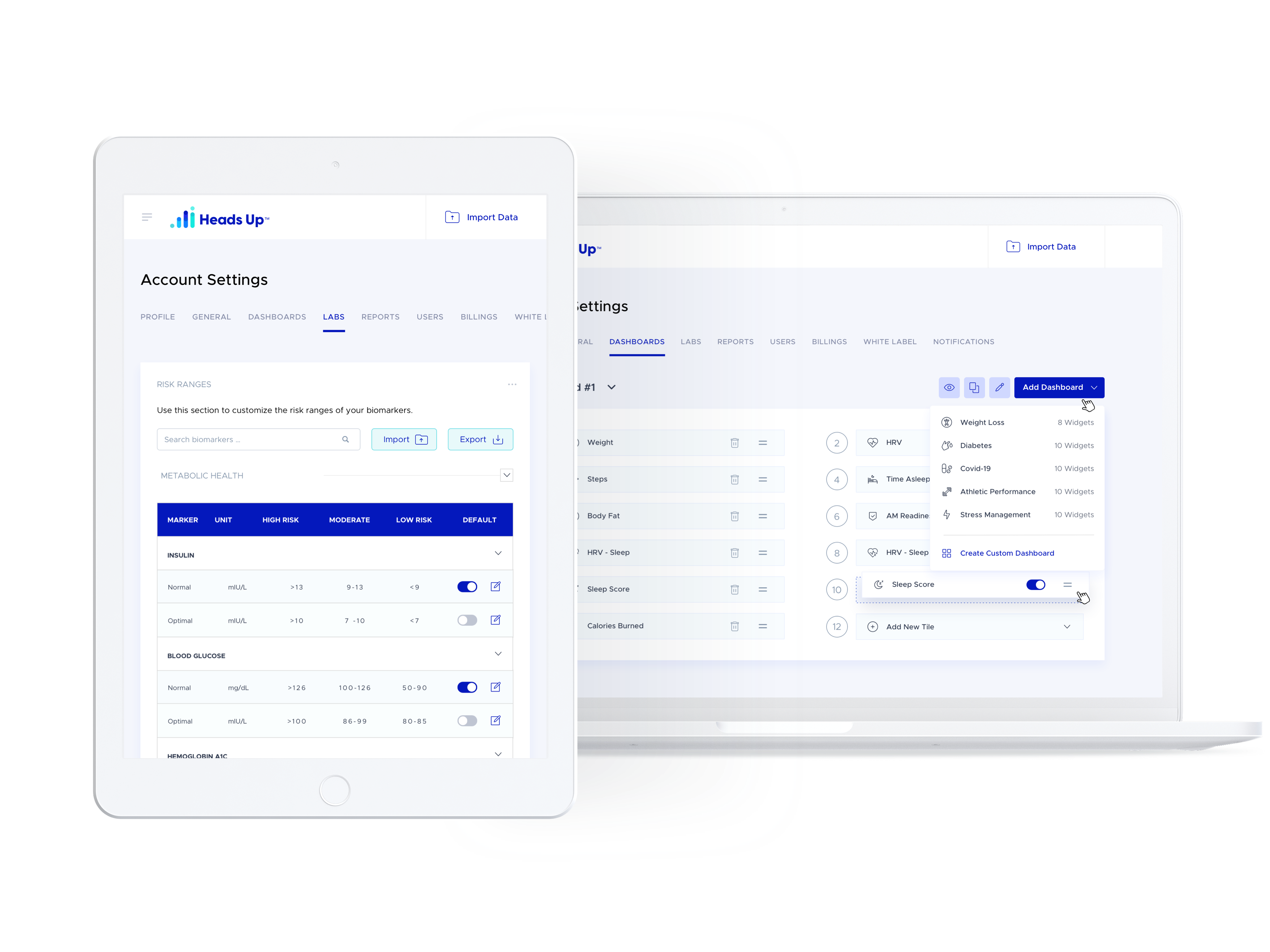 High Performance Custom Dashboard
Podium Sports Medicine focuses on individual goals and biometrics to tailor protocols specifically to their clients' ambitions. With a focus on performance results and overall wellness, Podium Sports Medicine monitors a unique range of metrics using the Heads Up custom dashboard. 
"When I come into the office first thing in the morning, I open Heads Up to see how my patients are doing," said Dr. Sprouse, "first and foremost, I look to see if they are healthy and if they are meeting their metrics."
Heads Up's custom practitioner portal gives Podium an instant overview of key health indicators:
Temperature Deviation

Podium is focused on disease prevention and when a client deviates from their normal temperature patterns by 0.6° to 0.8°, it can be an early marker of illness. Podium sees this as a particularly important metric during the COVID-19 pandemic.

Heart Rate Variability (HRV)

Podium finds that their athletes perform best when HRV is optimized. Related to the autonomic nervous system, monitoring HRV is an effective way of estimating clients' heart activity as an indicator of stress and recovery.

Sleep Metrics

Using the Oura Ring, Podium monitors all aspects of sleep with a particular focus on deep sleep as it relates to recovery. During the deep sleep phase, blood flow to the muscles is increased, growth hormone is released, and cellular repair occurs.

Resting Heart Rate (RHR)

Variations in RHR may be a sign of excessive stress on the body from training or other lifestyle related fatigue and serves as a metric of recovery.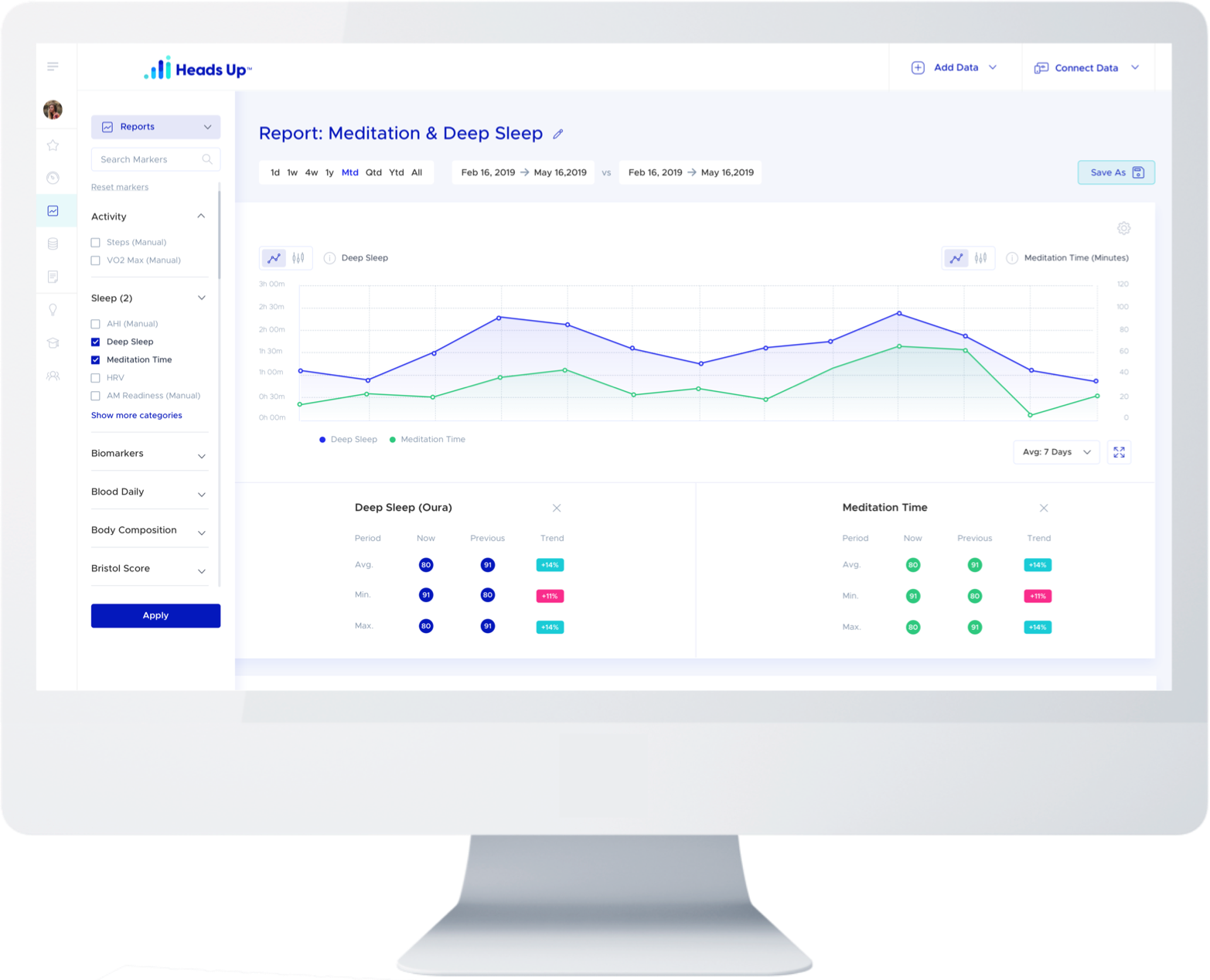 Sleep and Performance
"Sleep and HRV have become powerful tools now that we have the technology to measure them easily," said Dr. Sprouse. By using Heads Up's integration with Oura Ring, Podium works with their clients to develop healthy sleep and recovery routines. "I almost found it hard to believe how closely linked HRV, sleep, and performance were related."
"With Heads Up, our clients see their sleep metrics day by day, but I'm paying attention to the trends." The Heads Up reporting features allow Dr. Sprouse to use his data-driven system of "try, measure, and try again." By monitoring patent data in the HU dashboard, "we run trends over time looking at the high level metrics across the board. Based on that, we might set some parameters like bedtime alarms or wind down routines that we test for 6 weeks while implementing a sleep hygiene routine."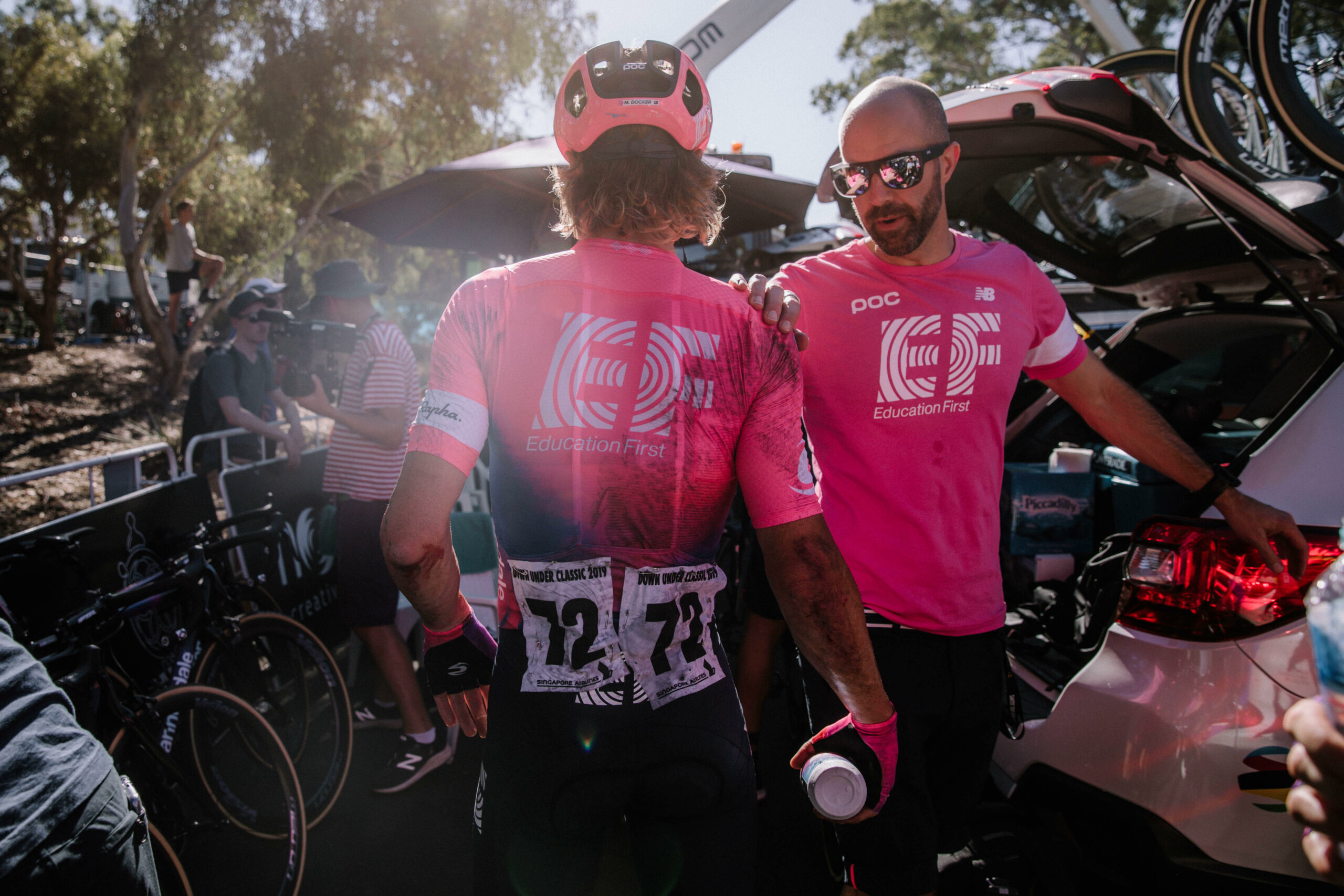 Conclusions
Podium Sports Medicine is committed to providing progressive medical care and performance support to their clients. Dr. Sprouse and his team use Heads Up to support their uniquely evidence-informed approach to disease prevention and health optimization. The Heads Up platform is the perfect solution for data-driven health practitioners, providing real-time tracking and the tools needed for quantifying client performance.

Interested in a custom data portal for your practice? Click here to learn more about the Heads Up Performance Platform and try it out for free.
Have Questions?
Schedule A Discovery Call With Our Specialist To Help You Build Out Heads Up For Your Unique Needs.