How many of us find ourselves slipping in our health habits and fitness levels from time to time? Heads Up user Danny Davisson's life has been filled with amazing athletic endurance achievements, such as completing five double centuries and climbing the infamous steep Mount Baldy on his bike. And at age 60, even though he isn't where he used to be, Danny, an endurance athlete from Southern California, is using Heads Up to plan his future health goals, aiming to live a long life. 
Maybe not all of us have been at the level that Danny Davisson's been at as an endurance athlete.Yet how many of us have made strides in our fitness and health, progressed, yet at some point, especially as we age, lose some of that progress? That's just the human experience. None of us, even the most dedicated biohackers and health optimizers can be 100% perfect. Whether it's our diet, exercise regimen, sleep, stress management, productivity or performance, none of us can be fully on 24/7. Life has a way of throwing curveballs at you, just when you least suspect it. (A global pandemic, anyone?) 
That's what's great about Heads Up. You can use your own health data to empower you, to motivate you. To see where you've been, where you are now. As the captain of your own ship, you can always chart a new course!  
And that's exactly what Danny is doing: Taking back control of his own health, his level of fitness and his life. 
"I'm learning how to step back and say, 'How's my plan?' Gotta go slow to go fast. I wanna train to live up to 95," he shared with us in a recent interview. "Heads Up helps me bring data together that I care about to figure out where I'm going. It's one of the main tools that I'm using to track where I'm headed from a health perspective." 
"Heads Up helps me bring data together that I care about to figure out where I'm going. It's one of the main tools that I'm using to track where I'm headed from a health perspective." – Danny Davisson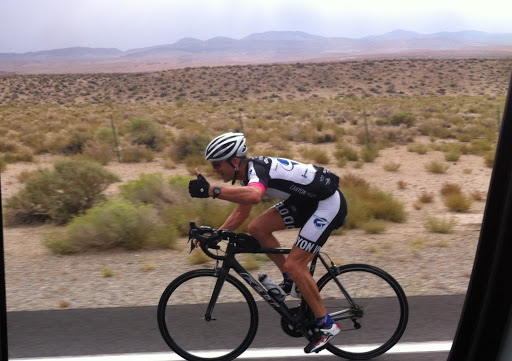 Danny Davisson's Health Journey
In spite of his athlete lifestyle, Danny, an avid cyclist and ultra runner, running 7-minute miles, has faced lifelong chronic sinus infections. As a result, he had taken repeated antibiotics which has taken a toll on his body. To combat the infections, he had started a Mucusless diet of lean meats, fruits and vegetables from 2013 to 2016, which reduced his infections to once a year.
In September 2016, Danny injured his right calf on a 45-mile High Sierra run, which led him to stop all running and cycling for two months. This was when he lost 30% of his fitness. 
A month later, in October, after a 16-day Mediterranean cruise where he ate a lot of different foods, the sinus infection reared its ugly head and he was back to starting antibiotics again. From November to January, he experienced erratic heart rates without chest pressure. At that point, he couldn't regain fitness or energy, continuing the antibiotics for his sinus infection, feeling like he wasn't getting enough blood to his legs.  
But since he began a low-carb keto diet in February 2017, he's been antibiotic free, showing the power of diet to impact your health. 
Even though Danny hasn't regained the fitness level he used to be at in 2016, he trusts that he has a plan. "I'm not where I want to be but I'm working on it," he says with confidence.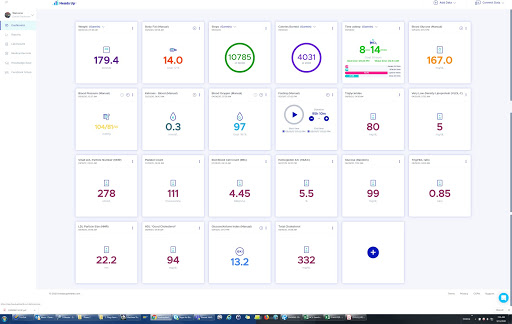 Taking Back Control of His Health with Heads Up
Ever since he heard about Heads Up on Jimmy Moore's podcast around 2017, shortly after he began eating low-carb, Danny has been using Heads Up because it allows him to bring together everything he uses to stay healthy — Garmin for sleep and steps, his blood tests and medical records via Labcorps and Kaiser, and more — allowing him to see trends in his health.
"Heads Up is great for me, it's really cool. What I love is that you can bring all the sources of data together to see the trends. Where I'm at. Where I've been. My primary use for Heads Up is seeing my bloodwork all in one place. Cholesterol, glucose, triglycerides, blood pressure and more."
Danny takes his blood pressure everyday, seeing it on his dashboard, along with the other health data he's interested in such as those mentioned above.
How Danny Davisson is Using Heads Up to Plan His Health Goals Now
Danny's main goal now is to get healthy, to get back to being able to live a normal life. He plans to order additional blood tests, look at the trends, and share his Heads Up data with his nutritionist, who can help him fine-tune his diet. 
This winter, Danny plans to focus on a carnivore-style elimination diet. He is really looking forward to using Heads Up to see how his body responds. He's even bought a sous-vide machine that he loves, so he can cook up the most tender rib-eye steaks, Shawn Baker-style. He plans to get blood tests before and after switching to carnivore keto eating to see what's changed, using Heads Up to spot the trends. Another strong focus right now is looking at sleep trends using his Garmin that he connects to Heads Up.
To get even more power out of Heads Up, Danny can use our graphing feature on the web app to graph and correlate up to SIX health metrics. With his new goal of trying out the carnivore diet, Danny can then monitor how this new lifestyle modification is impacting other health markers, such as fasting glucose and weight. Or even how this new diet may be affecting inflammation markers such as CRP or cholesterol markers, since it's easy to correlate with his medical records to spot trends over time.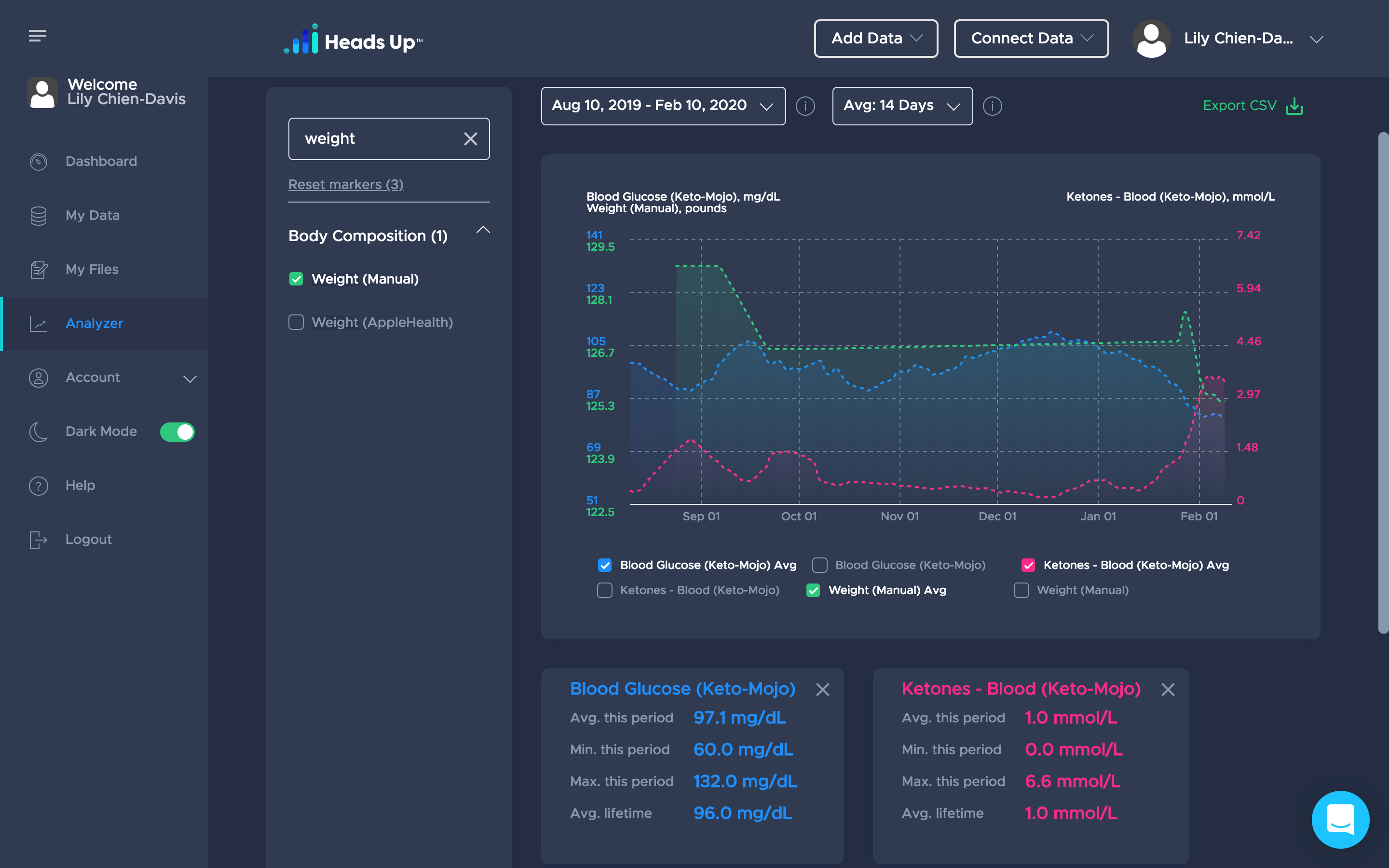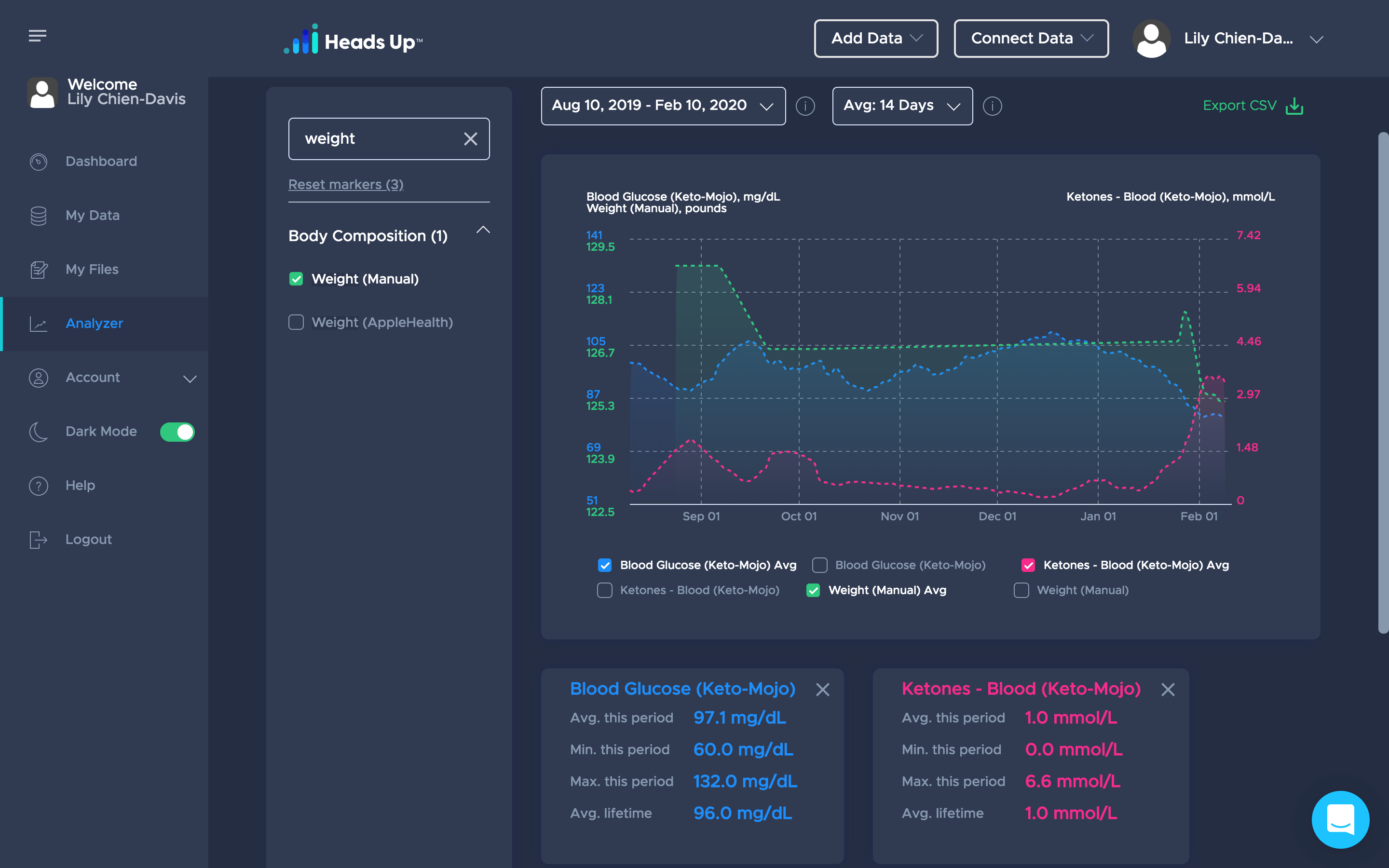 When one of our team members stacked 30-days of a nose-to-tail carnivore diet with a prolonged fast near the end of January, she wanted to see how these two self-experiments impacted her fasting glucose, ketones, and weight, her last six months captured in this graph on the left. It's interesting to see how glucose takes a nose dive and ketones rocket upwards, while weight begins to drop after sandwiching a week-long fast between carnivore-eating.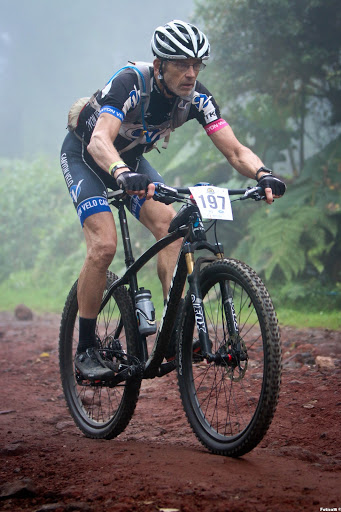 In His Own Words: Interview with Danny Davisson
How are you using Heads Up?
Using Heads Up to bring health data together in one place so I can see trends.
Blood Work
Blood Pressure
Sleep via Garmin
Activities
Some nutrition (My FitnessPal) when I input.
Weight
etc.
What is your favorite feature on Heads Up?
Heads Up gives me the ability to see health trends.
What metrics do you track?
See above
Have you connected Heads Up to any devices, apps, wearables, and/or medical records/blood tests?
Yes, Garmin, MyFitnessPal, LabCorp, Kaiser.
Are you using a health coach, nutritionist, naturopath, and/or functional doctor?
Just sent my link to a nutritionist, but have not connected yet.
Advice for others about taking control of your health?
Do your research and commit.
Any favorite ___(ex. podcasts, books, recipes, other) you want to share?
Books:
Podcasts: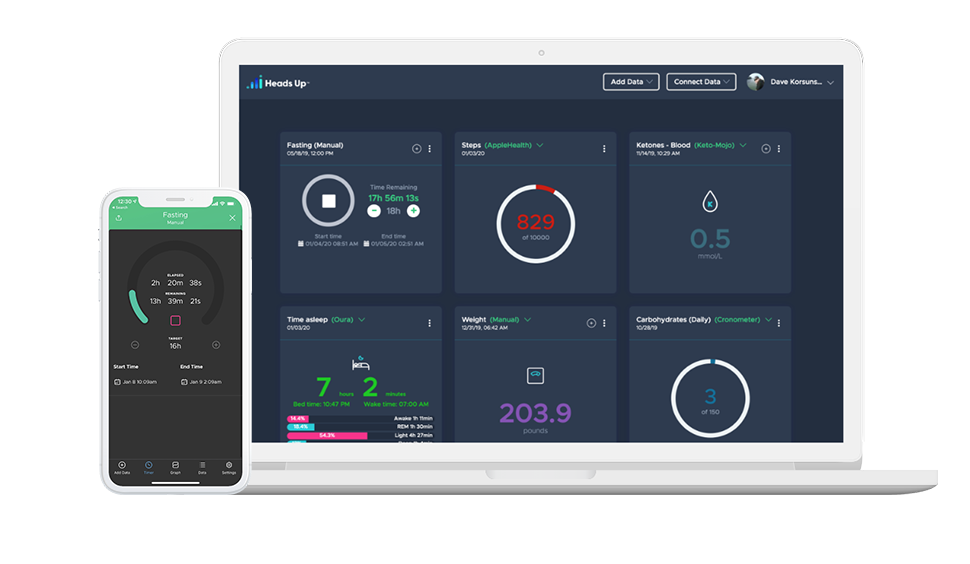 Ready to Take Control of YOUR Health?
At Heads Up, we're excited and inspired by Danny Davisson's health journey, happy to play a part in helping him steer his ship back on-course. As long as you're alive, you have a chance to keep going. To not give up hope. You CAN regain your fitness levels. You can regain your health. No matter what the world is throwing at you, YOU can control your own lifestyle choices. Progress is rarely linear. As Jimmy Moore says on his podcasts, "Progress, not perfection."  
Like Danny, you can use Heads Up as a tool to track your health trends and stay motivated to keep going. This is an excellent way to keep yourself accountable. With our one stop dashboard you can aggregate all the various health wearables, devices, apps and even your medical records and blood test results to track and trend how different lifestyle choices are affecting your particular and unique body. At any point in your health journey, you can also share with your practitioner or loved one the story of where you've been, where you'd like to be heading, and easily share using our report feature. 
With Heads Up, you can track as little or as much as you want. Did you know you can also import your blood tests to correlate how a particular diet or prolonged fast is impacting your HbA1c or other markers, such as CRP and HDL? You can also keep track of other vital markers such as sleep data and HRV via wearables such as Oura or EliteHRV. You can even see how cryotherapy sessions are impacting your health! 
You can read more inspirational health journey stories such as 60+ year old Ginny, a retired long haul driver, who reversed her prediabetes using Heads Up as a tool to take control of her own health.