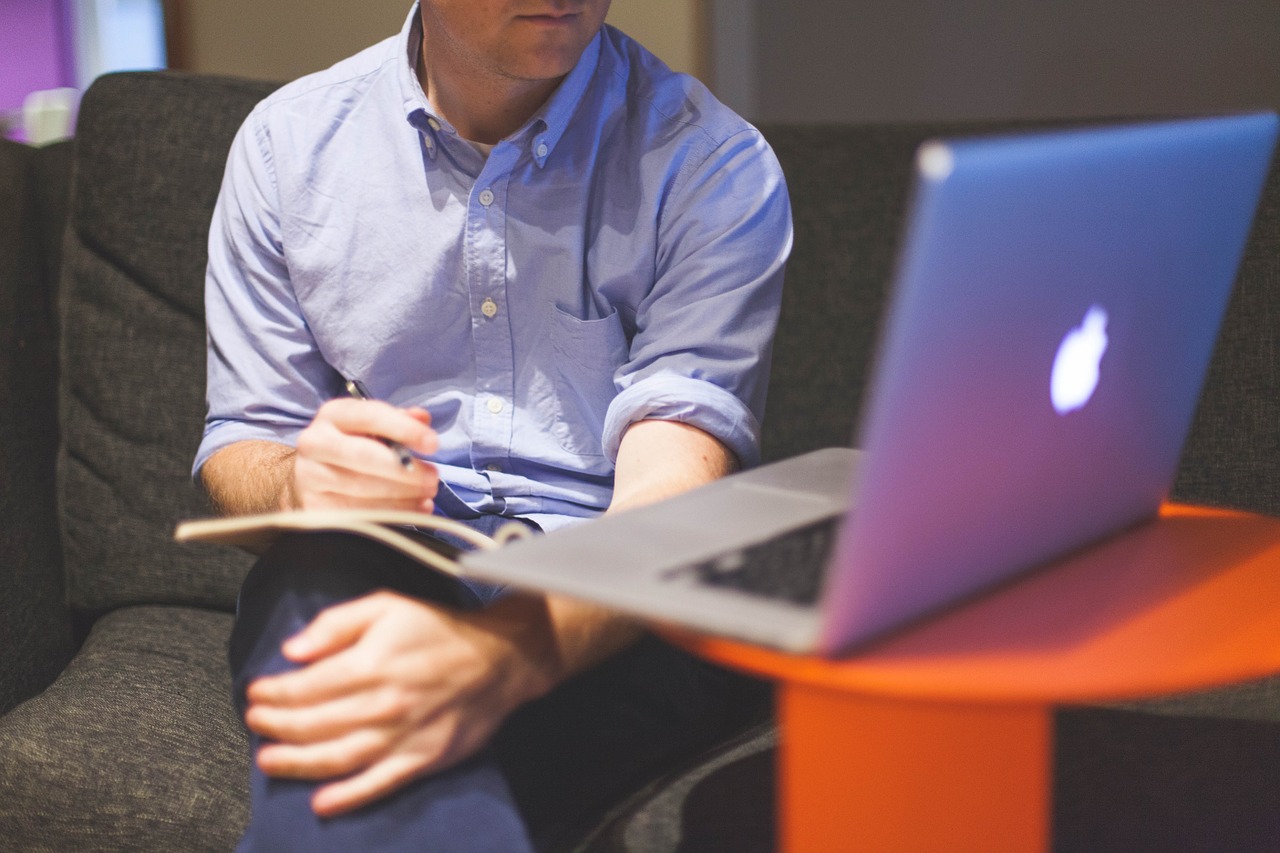 Hi there! Welcome to Heads Up. Our mission is to put the power of data at your fingertips and make you the CEO of your health!
We've built our platform around the following core concepts:
1. Centralized Medical Records
We help you centralize all of your medical records in one place, regardless of where they exist. Thanks to advancements in electronic health records, we can now automatically pull in your records from thousands of different facilities across the country. For your medical records that aren't online, we make it easy to import data from those files as well. If you are busy and on the go, our Concierge Service can do the data entry for you. Whether it's your cholesterol data or your immunization records, we make it easy to maintain a complete history of your health at all times.

2. Technology to self-manage
Emerging wearable technology makes it easier than ever to collect valuable data on our health. We integrate with industry leading wearables (Oura, Keto-Mojo, Biostrap, Garmin, Apple Health and many more…), wireless scales, blue tooth blood pressure monitors, glucometers and a range of other health devices. 
With your medical data and your wearable data in one place, it's easy to see how your lifestyle choices are affecting your overall health.
3. Help me use my data to improve health outcomes
With all of your medical and wearable data in one place, we provide you with personalized insights and powerful analytics tools to master your health using your own data.
Is my FitBit really lowering my weight over time? Are my dietary changes really lowering my cholesterol or my blood sugar? By bringing all your information into one place, we can help you measure and quantify your progress over time in ways that have never been possible before.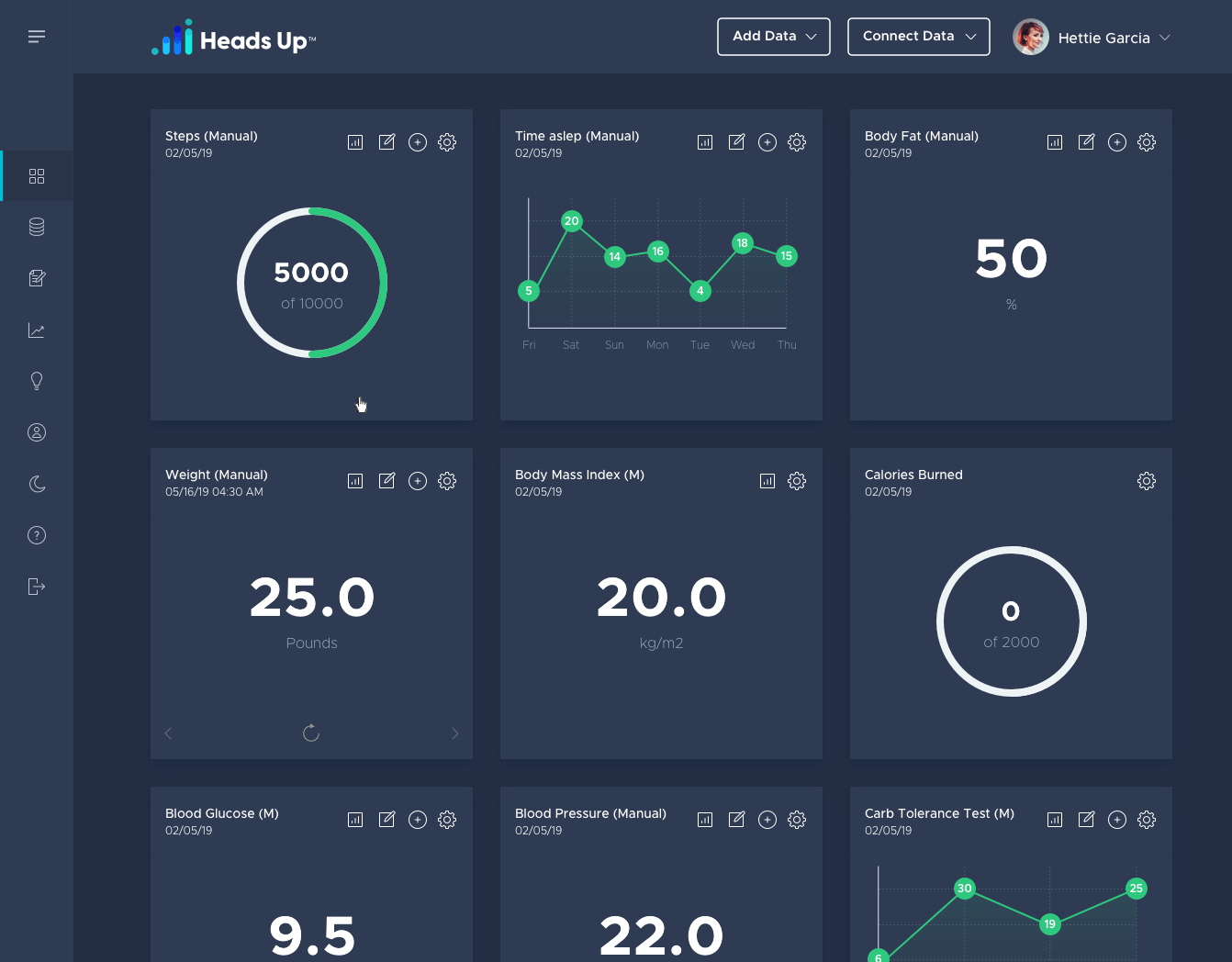 4. Share my data with whomever I choose
At Heads Up we realize that your care team extends beyond just your medical doctor. We've made it easy to share your health information as you see fit. Whether you choose to consult with a medical doctor, a nutritionist, a personal trainer, a functional medicine specialist or a family member, we make it easy to give them access to your health information so you can make informed decisions.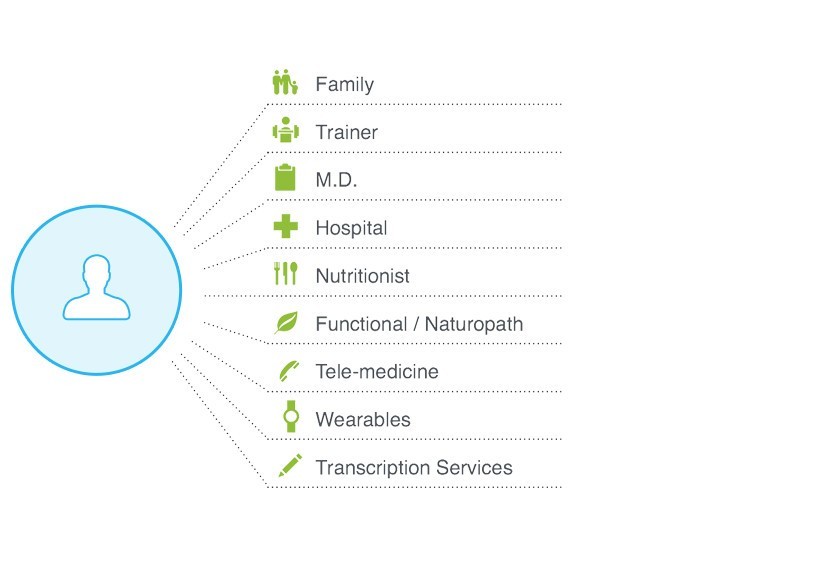 Whether you move to the other side of the city or the other side of the world, you need to take your health information with you. We built our software so that your health information is not locked into any specific doctor's office, hospital system, insurance company or employee wellness system. You control your data and you can take it with you wherever you go.